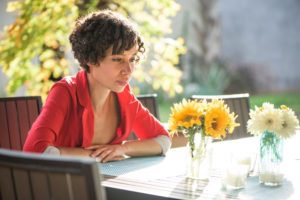 Over-the-counter (OTC) pain medications may change how people's brains process their experiences. This can affect emotions and behavior, according to a study published in Policy Insights from the Behavioral and Brain Sciences. Examples of OTC drugs include acetaminophen (found in Tylenol) and ibuprofen (found in Motrin and Advil).
Could OTC Drugs Dull Emotions as Well as Pain?
The study analyzed previous research on how OTC medications affected emotions and behavior. The study concluded people may not be aware of the ways that popular medications affect their behavior.
The study found women who take ibuprofen were less likely to report hurt feelings in response to emotionally painful events. Men displayed the opposite pattern. They were more likely to report hurt feelings following the use of ibuprofen.
OTC drugs may also weaken empathy, according to a 2016 study included in the analysis. That study, which was also covered by GoodTherapy.org, found people who took acetaminophen were less distraught when reading about another person's emotional or physical pain.
Acetaminophen also appeared to reduce people's resistance to parting with their belongings. One study found people set lower prices for their possessions following the use of acetaminophen.
Acetaminophen was also linked to changes in the way people process information. When compared to people who took a placebo, people who took acetaminophen made more errors in a game that required them to respond or not respond to a stimulus.
The study emphasizes the data is preliminary in nature. The study's authors caution that more research is needed before drawing any definite conclusions. More research could clarify the link between OTC drugs and emotional reactions. It might also explain why various groups seem to react differently to OTC drugs.
References:
Can over-the-counter pain meds influence thoughts and emotions? (2018, February 06). Medical Xpress. Retrieved from https://medicalxpress.com/news/2018-02-over-the-counter-pain-meds-thoughts-emotions.html
Ratner, K. G., Kaczmarek, A. R., & Hong, Y. (2018). Can over-the-counter pain medications influence our thoughts and emotions? Policy Insights from the Behavioral and Brain Sciences, 5(1), 82-89. doi:10.1177/2372732217748965
© Copyright 2018 GoodTherapy.org. All rights reserved.
The preceding article was solely written by the author named above. Any views and opinions expressed are not necessarily shared by GoodTherapy.org. Questions or concerns about the preceding article can be directed to the author or posted as a comment below.