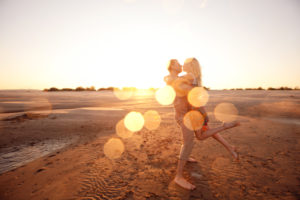 Three organizations that advocate for healthy sexuality have issued a statement disputing the idea that addictions to sex and pornography are a widespread social problem. Their position statements, published in The Journal of Positive Sexuality, argue that viewing sexuality through the lens of addiction may not advance treatment goals.
Is Sex Addictive? Advocacy Groups Say Maybe Not
The joint statement was issued by the Center for Positive Sexuality (CPS), The Alternative Sexualities Health Research Alliance (TASHRA), and the National Coalition for Sexual Freedom (NCSF). It urges mental health professionals and others working with people who have issues with sex or pornography to avoid viewing sexual behavior from an addiction perspective.
Citing a large number of recent studies and other declarations of position on the issue, the statement also points out that:
The American Psychiatric Association (APA) does not list sex or porn addictions as mental health diagnoses.
Studies that do identify sex or pornography addiction often fail to adequately define the addiction or rely on scientifically validated study protocols. Some research also indicates people labeled as "sex addicts" do not show brain activity consistent with addiction.
Beliefs about sex and pornography addiction are often reflective of cultural biases that stigmatize sex and certain types of sexual relationships. This model may discriminate against people whose sexual practices differ from socially accepted norms.
Some studies have found a link between religious views and perceptions of sex or pornography addiction. People may be treated as if they have an addiction due to moral disapproval rather than a legitimate mental health condition.
Sex can be a positive coping tool, but the addiction model neglects this possibility.
The statement emphasizes that sex, pornography, and other issues of intimacy in relationships can be a source of distress. It encourages people to continue seeking help for these issues, but to do so in a way that does not treat sex as an addiction.
Last year, the American Association of Sexuality Educators, Counselors, and Therapists (AASECT), an organization that advocates for sex-positive mental health services, issued a similar position statement.
"AASECT 1) does not find sufficient empirical evidence to support the classification of sex addiction or porn addiction as a mental health disorder, and 2) does not find the sexual addiction training and treatment methods and educational pedagogies to be adequately informed by accurate human sexuality knowledge," the statement said in part.
References:
AASECT position on sex addiction. (n.d.). Retrieved from https://www.aasect.org/position-sex-addiction
Addiction to sex and/or pornography: A position statement from the Center for Positive Sexuality (CPS), The Alternative Sexualities Health Research Alliance (TASHRA), and the National Coalition for Sexual Freedom (NCSF). (2017). Journal of Positive Sexuality. Retrieved from http://journalofpositivesexuality.org/wp-content/uploads/2017/10/Addiction-to-Sex-Porn-Position-Statement-from-CPS-TASHRA-NCSF.pdf

The preceding article was solely written by the author named above. Any views and opinions expressed are not necessarily shared by GoodTherapy.org. Questions or concerns about the preceding article can be directed to the author or posted as a comment below.