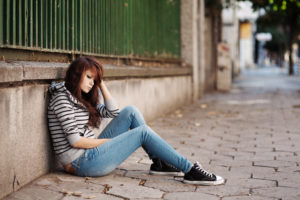 The United States is in the midst of an opioid abuse crisis. According to a newly released report from the National Center for Health Statistics, 2016 was the deadliest year yet in the drug overdose epidemic. Deaths due to heroin and prescription opioid have steadily increased since 1999.
Opioids: More Lethal Than Breast Cancer
According to the new data, more than 63,600 people died of drug overdoses in 2016. Most of those overdoses—42,249—were due to illicit and prescription opioids such as heroin, fentanyl, and oxycodone. That makes opioids more lethal than breast cancer, which the American Society of Clinical Oncology predicted will claim 41,070 lives by 2017's end.
The rate of drug overdose deaths has more than tripled in less than two decades. It has risen from 6.1 per 100,000 in 1999 to 19.8 per 100,000 in 2016. Overdose rates increased among every age group. The highest overdose rates were among people ages 35-44, followed by those ages 25-34. West Virginia, Ohio, New Hampshire, and Pennsylvania had the highest drug overdose rates. Nebraska, South Dakota, Texas, North Dakota, and Iowa had the lowest rates of drug overdose deaths.
The rise of opioid overdoses specifically has been even more drastic. In 1999, natural and semisynthetic opioids (such as oxycodone) caused 1.0 deaths per 100,000 people. By 2016, that rate quadrupled. The rate of synthetic opioid overdoses (excluding methadone) increased by a factor of 20, rising from 0.3 per 100,000 to 6.2 per 100,000. In other words, synthetic opioids killed more people in 2016 than all drugs combined did back in 1999.
Preventing Opioid Overdoses
Opioid overdoses are a significant public health crisis. Researchers have identified a number of strategies for slowing the epidemic. The Centers for Disease Control and Prevention's Guideline for Prescribing Opioids for Chronic Pain recommends using non-opioid remedies when possible. Additionally, doctors should start with low doses and schedule frequent follow-up visits. On these visits, doctors should assess individuals for signs of opioid abuse and help them seek treatment if needed.
Many doctors may not be following these guidelines. GoodTherapy.org reported on a 2016 study that found high reliance on opioid prescriptions for low-risk surgeries. Another 2016 study found 91% of opioid overdose survivors are prescribed more opioids—often by the same doctor who prescribed the drugs that caused the overdose.
Research published in 2017 identified chronic pain as the primary risk factor for dying of an opioid overdose. Use of prescription opioids is also a risk factor for use of heroin. A 2014 study of opioid abusers found a prescription drug was the first opioid for 75% of participants who became addicted to opioids.
References:
Breast cancer – metastatic: Statistics. (2017, May 19). Retrieved from https://www.cancer.net/cancer-types/breast-cancer-metastatic/statistics
CDC guideline for prescribing opioids for chronic pain. (2017, August 29). Retrieved from https://www.cdc.gov/drugoverdose/pdf/Guidelines_Factsheet-a.pdf
Hedegaard, H., Warner, M., & Minino, A. (2017, December). Drug overdose deaths in the United States, 1999–2016 [PDF]. Hyattsville: U.S. Centers for Disease Control and Prevention National Center for Health Statistics.
Opioids now kill more people than breast cancer. (2017, December 21). CNN. Retrieved from http://www.cnn.com/2017/12/21/health/drug-overdoses-2016-final-numbers/index.html
Prescription opioid use is a risk factor for heroin use. (2015). Retrieved from https://www.drugabuse.gov/publications/research-reports/relationship-between-prescription-drug-heroin-abuse/prescription-opioid-us
© Copyright 2017 GoodTherapy.org. All rights reserved.
The preceding article was solely written by the author named above. Any views and opinions expressed are not necessarily shared by GoodTherapy.org. Questions or concerns about the preceding article can be directed to the author or posted as a comment below.