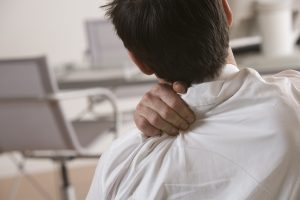 Opioid painkillers such as morphine may increase chronic pain, according to a study that looked at the use of opioids to dull pain in rats. The research was published in the Proceedings of the National Academy of Sciences.
Prescription opioids, which are chemically related to the drug heroin, are a leading cause of drug addiction and overdose. Between 1999 and 2014, more than 165,000 people died from prescription opioid overdoses, according to the U.S. Centers for Disease Control and Prevention (CDC). Physicians often prescribe opioids to treat chronic pain, but the CDC argues this practice may contribute to the opioid abuse epidemic—particularly when less addictive options are available.
Do Opioids Make Pain Last Longer?
To assess how opioids alter pain, researchers administered morphine to rats with a pain-causing nerve injury. Initially, morphine greatly reduced apparent pain in the rats. Within five days of treatment, the rats experienced spinal cord inflammation and chronic pain.
brain
and spinal cord, prolonging the perception of pain beyond the initial injury.
The study also uncovered a mechanism for blocking glial cell receptors for opioids. This process might still enable pain relief, but prevent chronic pain.
A New Understanding of the Opioid Epidemic
The research only looked at rats, so scientists do not yet know if the same process occurs in humans. Because rats and humans have very similar immune and nervous systems, it is likely that a similar process could occur in people. If that is the case, this research could provide new insights into the opioid abuse epidemic.
Scientists already know opioids tend to work less effectively over time. If this decrease in efficacy is accompanied by an increase in chronic pain, people with chronic pain may steadily increase their use of opioids in an attempt to break free of pain.
References:
CDC guideline for prescribing opioids for chronic pain. (2016, March 16). Retrieved from http://www.cdc.gov/drugoverdose/prescribing/guideline.html
Narcotic painkillers prolong pain, CU-Boulder study finds. (2016, May 27). Retrieved from http://www.colorado.edu/news/news/multimedia/narcotic-painkillers-prolong-pain-cu-boulder-study-finds
Narcotic painkillers prolong pain in rats, says CU-Boulder study. (2016, May 30). Retrieved from http://www.eurekalert.org/pub_releases/2016-05/uoca-npp052416.php
Prescription opioid overdose data. (2016, March 12). Retrieved from http://www.cdc.gov/drugoverdose/data/overdose.html
© Copyright 2016 GoodTherapy.org. All rights reserved.
The preceding article was solely written by the author named above. Any views and opinions expressed are not necessarily shared by GoodTherapy.org. Questions or concerns about the preceding article can be directed to the author or posted as a comment below.