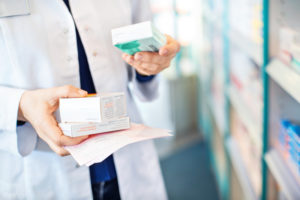 The President's Commission on Combating Drug Addiction and the Opioid Crisis released a preliminary report Monday. The commission, chaired by New Jersey Gov. Chris Christie, asked President Donald Trump to declare a national emergency to fight the opioid addiction crisis.
The report notes that 142 Americans die each day due to opioid overdoses—a figure equivalent to a terrorist attack the size of the 9/11 terrorist attacks every three weeks.
Other recommendations include increasing access to medications to treat opioid abuse; expanding access to drug treatment through Medicaid; supporting the development of non-opioid pain medication; and requiring every law enforcement officer to carry naloxone, a drug that can reverse opioid overdoses.
Numerous studies have documented the harmful effects of spanking children, but most have only looked at short-term consequences. New research suggests spanking in infancy and toddlerhood can have negative effects on children's behavior into their teenage years.
Children with cancer may be separated from their families, subjected to painful treatments, and uncertain about their future. More cancer care providers are focusing on tackling the quality of life issues these children face. The Quality of Life and Palliative Care Division at St. Jude Children's Research Hospital prioritizes stress management and comfort. In June, St. Jude in Memphis hosted one of the first symposiums on palliative care in pediatric oncology.
suicide
in 2015. In some places, including the United States, suicide rates are climbing. Mental health experts tackling the problem of suicide increasingly view suicide as a preventable cause of death. They highlight the need for better funding of effective suicide prevention strategies that support vulnerable people.
According to a new study published in the journal Psychological Science, gender equality may support women's cognitive health. The study found women who live in gender-equal countries score better on cognitive tests later in life than those who live in unequal nations. In more equal countries, women's performance on cognitive tests often outperforms men's scores, particularly in areas such as memory.
Although most people are intellectually aware that snap judgments based on appearance are inaccurate, they continue making them. One study found voters assign stereotypes to political candidates based on facial structure. A new book, Face Value, explores what goes into these judgments, how contextual information can influence them, and to what extent appearance prejudgments affect interactions.
From 1991-2015, the rate of binge drinking among adolescents dropped, according to a new study published in the journal Pediatrics. The decline has been sharper among socioeconomically advantaged groups and boys. Researchers do not know what caused the drop in binge drinking, but they emphasize that whatever it is, its effects are weaker among less advantaged groups.
© Copyright 2017 GoodTherapy.org. All rights reserved.
The preceding article was solely written by the author named above. Any views and opinions expressed are not necessarily shared by GoodTherapy.org. Questions or concerns about the preceding article can be directed to the author or posted as a comment below.