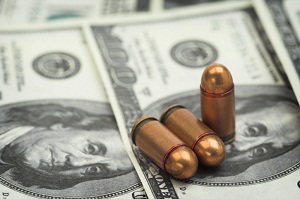 The events in Newtown, Connecticut, 15 minutes away from me, were tragic. They affected us all … in this area and all over the world. People are pushing to keep it from happening again. Some are sure the cause is guns. Some are sure it's the media. Some are blaming movies and video games. And some are putting mental health on the front burner.
In my mind and heart, bringing mental health into the spotlight has the potential to help in our country (and the world over). My concern is that what is done with this potential—whether it is fulfilled or undermined—will depend on how the "theme" of mental illness is understood, how it is used, and what solutions are put forth.
In my book, Power Abused, Power Healed, I explain that "every form of power can be used well or misused." I have been concerned, way before the Newtown tragedy, that power has been widely misused and abused in relation to mental health. By insurance companies. By pharmaceutical companies. By diagnostic manuals. At times by medical doctors, including some psychiatrists. At times by too many psychotherapists who need to be doing their own healing work in relation to the power they have as psychotherapists. At times by powerful leaders and media members. By the stigma that is still connected with needing help for our wounds. And by everyday citizens who don't really understand what mental health is.
All of these are of great concern to me now. The aftermath of the Newtown tragedy is fertile ground for the misuse and abuse of "mental health." But I am especially concerned about the part of it that I can help do something about and that together we can help do something about … truly educate people about mental health.
The essence of the education needed is this: Mental health is far more than what thoughts, feelings, and behaviors we can control. Being mentally healthy is far more than just functioning … or functioning well according to some "standard." Mental and emotional health depends on our having built the capacity to feel our feelings and not act out on them. It also depends on knowing ourselves well enough to know that violence lives within each of us, whether we are deemed mentally unhealthy or not, whether we consider ourselves violent or not, whether we act on it or not. We need to learn, each of us, that whatever violence lives within us feeds the violence in the world, feeds the violence that is acted out in our world. And that if we don't discover that and work to heal it to the root within ourselves, we are misusing and abusing our own mental health and that of others—that of our families, that of our workplaces, that of our communities, our society, and our world.
There are those among us who would capitalize on the violence within us—those who make money on violence and the fear, anger, pain, and other feelings it causes. Those who make money on the "weapons" of violence. Those who profit from our "just functioning"—like automatons—and no more. But none of us really profits from our remaining ignorant of what lies within our own psyches that affects us and everyone else.
There is so much more that I have already said about this … that I can say about this … that needs to be said about this … and that I will say about this. But for now, what I want my clients to know—and everyone else as well—is this: Now that the spotlight is on mental health, it is our responsibility to help fulfill the positive potential that is here. It is the responsibility of each and every one of us. It is in our hands and hearts … yours and mine.
© Copyright 2013 GoodTherapy.org. All rights reserved. Permission to publish granted by Judith Barr, MS, LPC, Power: Healing to the Root Topic Expert Contributor
The preceding article was solely written by the author named above. Any views and opinions expressed are not necessarily shared by GoodTherapy.org. Questions or concerns about the preceding article can be directed to the author or posted as a comment below.