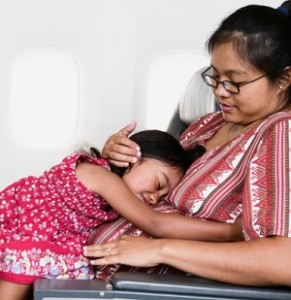 A mother's love is one of those things we all know on some fundamental level—we may know some kind of love, or we may know the lack of it. Whether she is nurturing, negligent, or not around, a mother will have an enormous impact on her children.
Research has shown that a mother's touch and physical closeness influences the development of her child's heart, brain, and emotional behavior. One professor at the UCLA School of Medicine refers to these early interactions between mother and child as a "template" for emotional and physical connection later in life (Young, 2010).
In the case of an absentee mother, children tend to learn from whatever social structure surrounds them. According to recent research involving chimpanzees, this may make them more apt to engage in social activities, but it may also foster a lack of self-control and increased aggression.
Scientists from the Comparative Cognitive Anthropology Research Group at the Max Planck Institute for Psycholinguistics studied the effects of motherly love on chimpanzees at the Chimfunshi Wildlife Orphanage Trust in Zambia. Eight were orphaned and nine had a mother to rear and care for them. The orphans were mainly raised by human caretakers and then integrated in an "orphan chimp group," while the others had their mothers to nurture and guide their growth.
Although the researchers anticipated that those with mothers would play more often, they observed that those in the orphan group displayed more frequent motivation for "social play." However, they also observed that their play often became somewhat chaotic and aggressive.
The chimpanzees who were raised by their mothers in the early stages of social development were not prone to these bouts of aggression during play time, though they were inclined to engage in play less frequently. For humans and chimpanzees alike, mothers have a significant impact on the way their children interact and behave in social settings.
Reference:
Max-Planck-Gesellschaft. (2013, September 6). Mother chimps crucial for offspring's social skills. Retrieved from http://www.mpg.de/7516498/chimpanzee-mothers-social-skills?filter_order=L&research_topic=
Young, C. (2010, February). The science of mother love. Wise Woman Herbal Ezine, Vol. 10, No. 2. Retrieved from http://www.susunweed.com/herbal_ezine/February10/wisdomkeepers.htm
© Copyright 2014 GoodTherapy.org. All rights reserved.
The preceding article was solely written by the author named above. Any views and opinions expressed are not necessarily shared by GoodTherapy.org. Questions or concerns about the preceding article can be directed to the author or posted as a comment below.