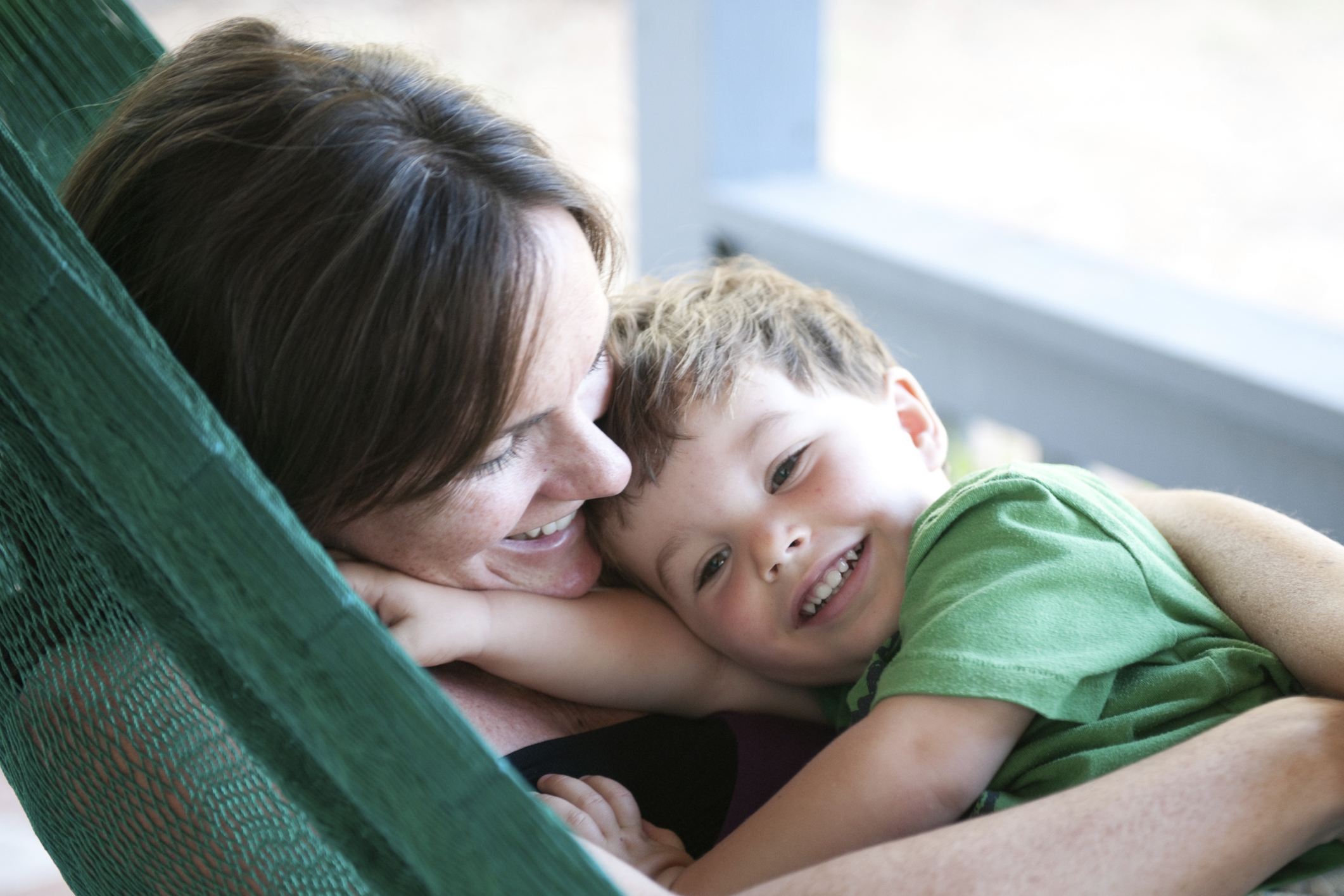 Mothers of children with autism are usually primary caregivers and care coordinators, often giving up outside interests and even careers to tend to their children's needs. A new study of mothers of autistic children suggests a mother's positive attitude toward involvement in daily activities may benefit her child.
A team from Tel Aviv University compared 30 mothers of children with autism to 30 mothers of neurotypical children ages 4-6. The mothers completed questionnaires about their children's participation in daily life, as well as their own participation. They also answered questions about their sense of efficacy as parents. High maternal participation in life and sense of self-efficacy were better predictors of high child participation in daily activities than autism severity. Autism severity accounted for just 20% of the difference between children, but maternal activities and confidence explained 30% of the variation.
The study's authors say their research highlights the importance of self-care. Mothers may feel guilty when they engage in hobbies or take time away from their children, but these activities promote both child and maternal well-being.
An experimental drug known as ALKS-5461 may improve symptoms of treatment-resistant depression when combined with traditional antidepressant therapy. Most traditional antidepressants target serotonin, but the new drug targets the endogenous opioid system, which helps to suppress pain.
A day camp for stroke survivors and their caregivers may reduce distress and provide support to caregivers. Caregivers often report financial stress, loss of time and personal freedom, and less flexibility with plans. Seventy-nine percent of caregivers reported feeling less alone after the camp, 77% said they felt "recharged," and 58% reported learning new things.
A leaked report from a British mental health task force points to a crisis in the nation's mental health system, just as the prime minister is championing his work on mental health. Suicide has increased, following years of decline, with more than 4,400 people dying each year. Ten percent of children who seek mental health care in some regions of the country have their appointments canceled due to staff shortages, and average wait times for an appointment have increased from 15 to 21 weeks. Just 15% of regions in the country offer appropriate postnatal mental health services to women, and 40% offer no services at all.
Even when they receive competent support for their gender transition, transgender people may face barriers to medical care when they are injured. When Beck Bailey injured his knee in a skiing accident, his doctor at the hospital told him to cease testosterone treatment, despite the potential side effects. His primary care provider ultimately intervened, telling him to continue treatment. Karl Surkan carries the BRCA1 gene, which increases the risk of breast and ovarian cancer. When he was diagnosed with breast cancer, his oncologist did not have enough information to determine whether testosterone was safe to continue.
According to a study of 100 people, the way rooms are organized can change eating habits. Researchers brought 100 people into a cluttered or tidy kitchen, then instructed them to write either about a time they felt in control or a time they felt out of control. Those in a cluttered kitchen who wrote about a time they felt out of control were subsequently more likely to overeat. This suggests loss of control may contribute to overeating, and clutter may contribute to a sense of lost control.
Dacher Keltner, a psychologist at the University of California-Berkeley, has been appointed to Twitter's Trust and Safety Council because of his emotional intelligence. The council works to reduce trolling and bullying on the site. Keltner previously worked with Facebook to select messaging tools and emoticons and offered his knowledge on the science of emotions to the Pixar movie Inside Out.
According to a comparison of genes swabbed from cigarette smokers, vapers, and those who abstained from both, both smoking and vaping may suppress immune system genes. Researchers found 53 genes that both practices suppressed, but vaping suppressed an additional 305 genes. The study did not explore how altering these genes might affect immune response, but researchers are concerned that vaping may suppress the immune system, leading to more vulnerability to infections and diseases.
© Copyright 2016 GoodTherapy.org. All rights reserved.
The preceding article was solely written by the author named above. Any views and opinions expressed are not necessarily shared by GoodTherapy.org. Questions or concerns about the preceding article can be directed to the author or posted as a comment below.