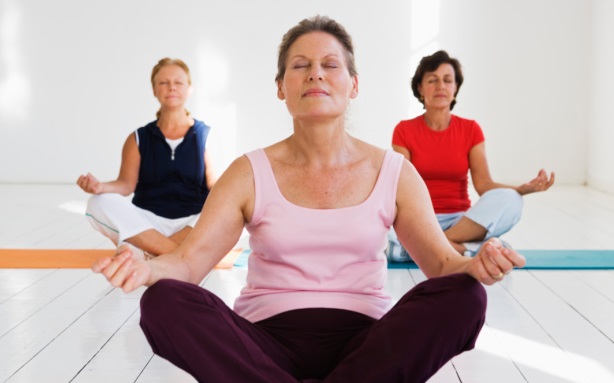 Cognitive behavioral therapy (CBT) has long been regarded as the gold standard for gaining quick relief from the despair depression brings. According to a new Swedish study, though, mindfulness-based group treatment could be just as effective at combating depression as individual CBT.
Mindfulness for Depression
Researchers evaluated a total of 215 people with depression at 16 health care centers in Skane, Sweden. After training two instructors in mindfulness-based practices at each center, researchers randomly assigned each depressed person to either a mindfulness-based treatment group or individual CBT. The mindfulness groups each had 10 patients on average, and participants also received private mindfulness training.
The study lasted eight weeks, with participants answering questionnaires about their symptoms of depression and anxiety both before and after the study. Both groups saw reductions in symptoms of anxiety and depression, with no meaningful differences between the two. This suggests that group mindfulness training could be just as effective as traditional psychotherapy, which is often more costly and resource-intensive than group sessions.
What Is Mindfulness?
Mindfulness is a process through which practitioners aim to become more aware of their thoughts and feelings, with the goal of increasing self-awareness and acceptance. The practice is closely related to meditation, and there are a variety of ways to practice mindfulness.
You don't necessarily have to undergo training to try mindfulness. If you're interested in pursuing this option for depression, try some of the following techniques:
Take time to become intentionally aware of the current moment, by taking stock of your thoughts, surveying your surroundings, or taking a moment to notice your breathing.
Focus on becoming more aware of your thoughts and feelings, evaluating how they affect you and, where it might be helpful, eliminating and replacing automatic negative thoughts.
Develop mindfulness with others by focusing on remaining present and attentive when others talk.
Those interested in both mindfulness and CBT can blend the two in a form of therapy called mindfulness-based cognitive therapy.
References:
Mindfulness treatment as effective as CBT for depression, anxiety. (2014, November 27). Retrieved from http://www.sciencedaily.com/releases/2014/11/141127112755.htm
Nauman, E. (2014, June 2). Three ways mindfulness reduces depression. Retrieved from http%3A%2F%2Fgreatergood.berkeley.edu%2Farticle%2Fitem%2Fthree_ways_mindfulness_reduces_depression

The preceding article was solely written by the author named above. Any views and opinions expressed are not necessarily shared by GoodTherapy.org. Questions or concerns about the preceding article can be directed to the author or posted as a comment below.