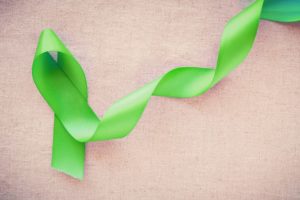 Nearly 1 out of every 5 United States adults experiences a mental health issue each year, according to the National Alliance on Mental Illness (NAMI). Despite the apparent prevalence of mental health issues, stigma and a variety of other barriers continue to block thousands of people from receiving the mental health care they need. This is why GoodTherapy continues to recognize and participate in Mental Health Awareness Month, which has occurred annually during the month of May since 1949.
Mental Health Awareness Month 2019: Theme
The focus of Mental Health Awareness Month 2019, says Mental Health America, is to deepen the previous year's theme which highlighted the link between physical and mental health. This year's awareness month will promote a variety of ways to nourish mental health, including through social connection, leisure time, and therapeutic animal companionship. Participate in the mental health conversation on social media this May by using the hashtags #4Mind4Body and #MHAM2019.
This year's awareness month will promote a variety of ways to nourish mental health, including through social connection, leisure time, and therapeutic animal companionship.
Maintaining healthy habits and a healthy lifestyle are some effective ways to promote better emotional health and well-being. Emotional support animals may help people recover from trauma as well as cope with a variety of other mental health symptoms. Keeping close, affectionate relationships is another way to boost brain health. And some research suggests that making leisure time a priority may increase one's likelihood of having good mental health.
As a resource that helps people find therapists and supports mental health professionals in reaching their goals, GoodTherapy works to reduce the stigma that often surrounds seeking help during Mental Health Awareness Month and throughout the rest of the year.
Ryan Mull, GoodTherapy's President, shares how education plays a key role in raising awareness and ensuring more people receive the care they need. "Education is a critical component to helping people connect with licensed mental health professionals. Those educational efforts lead to understanding and empathy, which will start people down the path towards receiving solid professional care," he explains. "For over a decade, that process of raising awareness and educating the public, building empathy, reducing stigma, and helping people connect with licensed professionals who provide in-person care has been at the core of all we do at GoodTherapy."
Addressing Barriers to Mental Health Treatment
GoodTherapy strives to make it as easy as possible for people seeking therapy to connect with trained and compassionate mental health professionals they can trust. Some of the most common barriers to mental health treatment include cost, time and scheduling issues, and sometimes, the stigma associated with seeking mental health support.
Here are some articles that address these obstacles and how to overcome them:
Supporting mental health professionals in serving their clients is also high priority at GoodTherapy. We're here to help therapists connect more easily with clients, improve their professional skills, and efficiently manage their practice. Learn here how we help mental health professionals support those seeking therapy, and get more information about the role therapists may play in reducing the stigma of seeking help this awareness month.
Raising Awareness
There are a variety of ways to raise mental health awareness this month. Share relevant articles and posts through social media, and if you're comfortable doing so, share your own mental health story with others. Stopping stigma means reducing shame, and when even one person is open about their experience, others may realize they are not alone and that there is no shame in seeking help.
References:
Krans, B. (2014, March 2). Stigma still a major hurdle in getting people the mental health care they need. Retrieved from https://www.healthline.com/health-news/mental-health-treatment-hindered-by-stigma-030214#1
Mechanic, D. (2002). Removing barriers to care among persons with psychiatric symptoms. Health Affairs, 21(3). Retrieved from https://www.healthaffairs.org/doi/full/10.1377/hlthaff.21.3.137
Mental health by the numbers. (n.d.). National Alliance on Mental Illness (NAMI). Retrieved from https://www.nami.org/learn-more/mental-health-by-the-numbers
© Copyright 2019 GoodTherapy.org. All rights reserved. Permission to publish granted by Courtney Telloian, GoodTherapy Editor