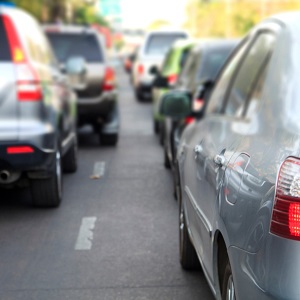 "There is more to life than increasing its speed." —Mahatma Gandhi
How many of us run ourselves ragged on a weekly basis? Spinning on the wheel of work, family, friends, appointments, and business responsibilities can leave little or no time to meet our own needs. Sometimes it's like running on a treadmill with no "off" button. It leaves us feeling physically worn out and mentally exhausted.
Often we feel obligated to say "yes" to every invitation, opportunity, and plan that comes our way. Spending time with others and being active are behavioral coping skills I often talk about with people I provide therapy to. Being social can be energizing and distracting in a positive way.
But not having downtime or "me time" can be detrimental, especially when you're dealing with a chronic medical condition. Too much stress can exacerbate medical problems such as high blood pressure, pain and inflammation, and headaches/migraines, not to mention increase anxiety and depression.
We all need a little time alone on occasion to recharge our batteries, meditate, and be still. Just as our bodies need time to physically recover from stress and movement, our minds need a break from the chaos and constant bombardment in today's world.
The majority of people who see me (whether challenged with chronic illness or not) agree that "me time" is rare. Many people feel guilty for taking personal time, especially with spouses or kids in the home. Others simply have difficulty saying "no" to friends, employers, and family.
So how do we find "me time" in this fast-paced world? The first step is to prioritize so we can free up time to take care of ourselves. How does prioritizing work? Try walking through these steps:
Make a list of your daily and weekly responsibilities.
Prioritize your tasks into A-list (tasks that will lead to serious consequences if not accomplished today), B-list (tasks that may have a mildly negative consequence if not completed today), and C-list (tasks that have no consequence if not completed today).
Ask yourself: "Am I responsible for every task on this list, or is there something I can delegate?" This is your D-list. (Examples of tasks others can do for you might include grocery shopping, cleaning, scheduling appointments, running errands, picking up the kids from school, doing laundry, making dinner, etc.).
Once you find tasks others can do for you, let it go and ask for help. I know this isn't easy for most of us, but the truth is that our friends and family want to help, especially when there is a chronic condition that limits activity. When we allow others to assist us, it helps them feel useful and valuable.
Finally, work on completing your A-list tasks first and delegate your D-list. When you're A-list is complete, move on to your B-list. If there is time, work on your C-list but don't stress if you don't get through your B- and C-lists; they will be there tomorrow.
These steps will help prioritize tasks, which in turn frees up time. My next article will cover how to embrace "me time" so we can effectively rest and recharge in light of a chronic illness.
© Copyright 2014 GoodTherapy.org. All rights reserved. Permission to publish granted by Andrea M. Risi, LPC, Health / Illness / Medical Issues Topic Expert Contributor
The preceding article was solely written by the author named above. Any views and opinions expressed are not necessarily shared by GoodTherapy.org. Questions or concerns about the preceding article can be directed to the author or posted as a comment below.