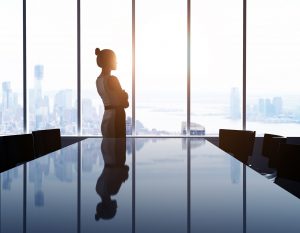 A large-scale study of employees in the United Kingdom found 77% have experienced mental health issues in their lifetime. Of those, 62% acknowledged their source of employment as a contributing factor to their symptoms. Based on these numbers, experts say there is a crisis involving employee mental health stemming from the impact of workplace issues.
Poor employee mental health often has a negative impact on businesses in all parts of the world. According to Mental Health America, estimates of U.S. economic losses attributed to mental health issues such as depression surpass $51 billion, and few strategies are in place to address the issue. The study found a noticeable lack of employer responsiveness and awareness of mental health issues in the workplace. Only 22% of managers reported being trained to address employee mental health concerns. The study's authors say adjustments will need to be made to align employer practices with the promotion of good worker mental health.
Mental Health at Work Report 2016
This investigation, performed by the charity Business in the Community (BITC) with assistance from the crowdsourcing site YouGov, included more than 3,000 workers from across the UK. Additional information was taken from a parallel survey of the general public conducted by BITC that gathered more than 16,000 responses. All data was collected online between May and July 2016. Topics centered on mental health and overall well-being in the workplace, along with the relative perspectives of managers.
happy
and healthy workers produce the best outcomes for any operation. Despite that fact, 63% of managers reported feeling an obligation to act in the interests of their company over the cost of employee well-being. The researchers say competent business practices would eliminate this disparity by ensuring company goals and worker mental health are in harmony.
Ways to Promote Worker Mental Health
A large meta-analysis was recently released that demonstrates the importance of building a sense of organizational belonging to promote good employee health and to reduce psychological burnout. The analysis included 58 studies with a total of more than 19,000 participants from across the world. Self-identification with their employing companies was associated with positive gains in both psychological and physical health measures. The strongest effects were observed in the building of mental well-being. Identifying with a company or social group may give employees a sense of "we" that can make them feel as if their environment is supportive and understanding.
Other research suggests stigma and discrimination are still largely responsible for the lack of conversation around mental health in the workplace. The UK study's authors say employers and employees should openly discuss topics concerning mental health, as the culture of silence around workplace mental health can lead to negative outcomes for businesses, including increased absenteeism and reduced productivity.
References:
Depression in the workplace. (n.d.). Mental Health America. Retrieved from http://www.mentalhealthamerica.net/conditions/depression-workplace
Health determined by social relationships at work. (2016, October 3). ScienceDaily. Retrieved from www.sciencedaily.com/releases/2016/10/161003214129.htm
Robinson, A. (2016, October 4). The culture of silence around mental health in the workplace must end. Retrieved from https://www.theguardian.com/sustainable-business/2016/oct/04/mental-health-uk-business-employees-management-wellbeing-marks-spencer-mind
Steffens, N. K., Haslam, S. A., Schuh, S. C., Jetten, J., & van Dick, R. (2016). A meta-analytic review of social identification and health in organizational contexts. Personality and Social Psychology Review. doi:10.1177/1088868316656701

The preceding article was solely written by the author named above. Any views and opinions expressed are not necessarily shared by GoodTherapy.org. Questions or concerns about the preceding article can be directed to the author or posted as a comment below.