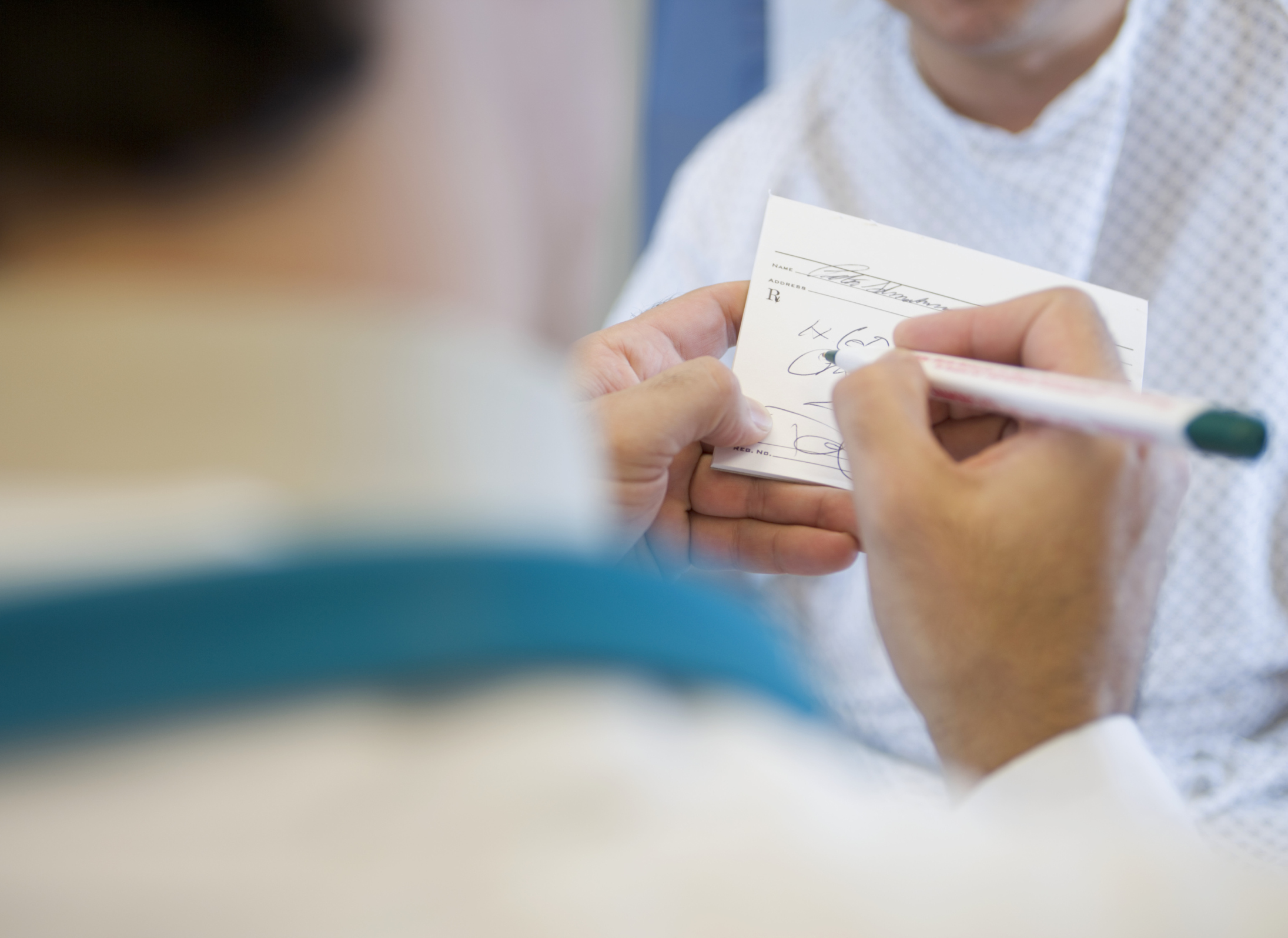 Ninety-one percent of people who survive an opioid overdose continue to receive opioid prescriptions after the overdose, according to a study published in the Annals of Internal Medicine. The study comes in the wake of a report from the Centers for Disease Control and Prevention (CDC) indicating that prescription drug overdoses reached an all-time high in 2014. Opioids, according to the report, were the leading cause of drug overdose.
Opioid Prescriptions After an Opioid Overdose
Researchers reviewed data on insurance claims between 1999 and 2010, providing data on 50 million people. They then gathered data on 3,000 people who overdosed on an opioid during the 12-year study period. All participants had been prescribed an opioid for chronic pain.
Insurance claims for follow-up treatment indicated that 91% of overdose survivors continued receiving opioid prescriptions. In 70% of cases, the doctor who wrote the original prescription continued writing subsequent prescriptions after the first overdose. Those who kept taking high doses of opioids were more than twice as likely to suffer a second opioid overdose within two years of the first.
The Role of Doctors in Preventing Opioid Overdose
The study did not directly evaluate why doctors continued prescribing opioids to patients who had overdosed on these drugs. The study's authors speculate that prescribing physicians might not know about the overdose or might believe the benefits of opioid use outweigh the risks. Some may not be equipped to treat or detect opioid addiction.
Darren Haber, MA, MFT, a Los Angeles-based therapist who specializes in addiction, says the study raises concerns about the quality of care opioid overdose survivors receive.
Draft guidelines from the CDC urge doctors to cut back on their prescription of opioid drugs. In 2012, doctors wrote 259 million prescriptions for opioids, and opioid sales have increased 300% since 1999. Rather than relying on drugs, the guidelines encourage doctors to offer patients other alternatives, such as physical therapy. Urine tests of opioid users may also help doctors detect abuse issues, according to the CDC.
"I have a difficult time persuading my patients to see that their complex mind/body problems cannot be wiped away with a single pill," Haber said. "They crave the shortcut, which is what gets so many of them into quicksand. The quick-fix mentality needs to be challenged on just about every level, and it's discouraging to witness the decay of common sense at the expense of convenience."
References:
Larochelle, M. R., Liebschutz, J. M., Zhang, F., Ross-Degnan, D., & Wharam, J. F. (2015). Opioid prescribing after nonfatal overdose and association with repeated overdose. Annals of Internal Medicine Ann Intern Med, 164(1), 1. doi:10.7326/m15-0038
Mole, B. (2015, December 30). 91% of patients who survive opioid overdose are prescribed more opioids. Retrieved from http://arstechnica.com/science/2015/12/91-of-patients-that-survive-opioid-overdose-are-prescribed-more-opioids/

The preceding article was solely written by the author named above. Any views and opinions expressed are not necessarily shared by GoodTherapy.org. Questions or concerns about the preceding article can be directed to the author or posted as a comment below.