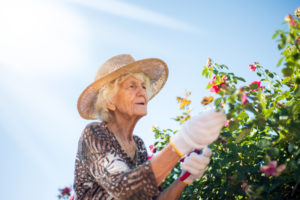 People who live beyond 90 tend to share certain psychological traits, according to a study of 29 elders in Southern Italy. People in this age group had worse physical health than their younger family members, but greater mental well-being. This points to a role for mental health in a long life.
Previous research established a link between mental and physical health. For example, the risk of a heart attack doubles in people who are depressed. Likewise, addressing depression in people with cancer can prolong their survival.
Excellent Mental Health: A Secret to Longevity?
Researchers interviewed 29 elders ages 90-101 years old. Participants were part of a larger study called Cilento Initiative on Aging Outcomes (CIAO).
The interviews included quantitative data on mental and physical health. They also measured personality traits such as optimism and resilience. Qualitative interviews gathered additional data on participants' life and family histories. Researchers also interviewed participants' family members for insight into participants' personalities.
The participants displayed a balance between overcoming adversity and accepting life's struggles. They had positive attitudes, close relationships with their families, and a sense of purpose in life. They endorsed religion and hard work, as well as a love of the land where they lived.
People who lived to a very old age tended to be stubborn and domineering. Participants scored high in self-confidence and decision-making skills. They often felt a need to control the world around them.
What Can We Learn from Elders?
Previous research on longevity has focused on genetic factors. The study's authors say their work adds to a body of research connecting mental health, physical health, and long-term well-being.
The study involved a very small sample of rural participants, not a representative group. It also did not compare traits in this group to those of people with shorter lives, so extrapolating tips for a longer life is premature. The study does, however, suggest a tie between mental health and longevity. Future research could explore that connection.
References:
Kolappa, K., Henderson, D. C., & Kishore, S. P. (2013). No physical health without mental health: Lessons unlearned? Bulletin of the World Health Organization, 91(1). doi:10.2471/blt.12.115063
People who live to 100 have these traits in common. (2017, December 13). Time. http://time.com/5061891/live-to-100-personality-traits/
Scelzo, A., Somma, S. D., Antonini, P., Montross, L. P., Schork, N., Brenner, D., & Jeste, D. V. (2017, December 12). Mixed-methods quantitative-qualitative study of 29 nonagenarians and centenarians in rural Southern Italy: Focus on positive psychological traits. International Psychogeriatrics, 1-8. doi:10.1017/s1041610217002721

The preceding article was solely written by the author named above. Any views and opinions expressed are not necessarily shared by GoodTherapy.org. Questions or concerns about the preceding article can be directed to the author or posted as a comment below.