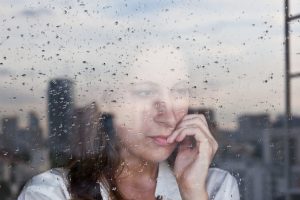 Ketamine, an anesthetic also used as a party drug, moved one step closer to U.S. Food and Drug Administration (FDA) approval this week. Concerns about its potential for abuse have long made the drug inaccessible to people experiencing depression and other mental health issues, even though research has shown the drug could make a significant impact in depression treatment.
An increasingly voluminous collection of research pointing to ketamine's mental health benefits have encouraged the FDA to fast-track the drug, moving it toward widespread availability. If the drug gets approved, it would become the first new treatment for major depression in about 50 years.
Studies on the use of ketamine to treat depression suggest it may work immediately. Ketamine's uses may also extend beyond depression. Previous research points to ketamine's ability to rapidly alleviate symptoms of posttraumatic stress (PTSD).
Cognitive behavioral therapy (CBT), which teaches people in therapy to control negative thoughts and notice the way those thoughts affect their behavior, may be an effective treatment for insomnia. This includes sleep-maintenance insomnia, which causes people to repeatedly awaken and then struggle to fall back asleep. Cognitive behavioral therapy for insomnia (CBT-I) is endorsed by several medical organizations, including the American College of Physicians, and focuses on changing sleep habits and promoting good sleep hygiene.
anxiety
and depression in boys once they reach the ages of 10-12. Researchers followed 241
pregnant
women who did not smoke and found that boys who were exposed to higher levels of BPA in utero were more likely to have anxiety and depression later on. The researchers did not find a similar association in girls, which suggests male brains may be more sensitive to BPA exposure when they are developing in utero.
Many homeless people experience mental health issues such as schizophrenia, but a new study suggests they are not getting the medication help they need. Of 290 homeless people prescribed antipsychotic medications, just 12% were taking the amount of medication necessary to be effective in treating their symptoms, even though most had access to pharmacies and complete drug coverage. The researchers found a connection between long-term homelessness and low adherence to medication, suggesting further research should focus on improvements and interventions among the homeless population.
Researchers have long known mental states can influence physical states by altering blood pressure, triggering chronic pain, and even increasing inflammation. A new study points to one potential pathway for the mind to affect the body. Researchers uncovered neural pathways between the cerebral cortex—a seat of conscious thought—and the adrenal medulla, which helps the body respond to stress. This finding provides more evidence for how mental states, including those of depression or stress, can affect organ function.
Though interracial romantic relationships have grown over the last several decades, internal reactions to those relationships may still be born of racism. A study of 152 college students found that, while participants said they accepted interracial couples, brain scans showed high activation in the insula—a region associated with disgust—while viewing pictures of interracial couples. However, the researchers caution that the insula is also sometimes activated when someone is experiencing other emotions, so it may be difficult to say for certain whether it was activated in response to disgust specifically.
Previous research suggests a Mediterranean diet rich in fruits and vegetables can improve both mental and physical health. A new study suggests it is not just the Mediterranean diet that people can benefit from, but also the "Mediterranean lifestyle." This approach to living embraces frequent socialization and exercise, both of which have been shown to reduce the risk of experiencing depression.
A study that tracked middle-aged adults for 20 years suggests child abuse may increase risk of premature death in women. Women who reported severe or moderate physical abuse, or any form of emotional abuse, died at higher rates than people who had not been abused. Factors that typically affect death risk and the effects of abuse—such as socioeconomic status, personality traits, and mental health issues—did not account for the risk of premature death in the group. According to the researchers, the findings suggest women who report experiencing child abuse should receive greater attention toward improving their mental and physical health.
© Copyright 2016 GoodTherapy.org. All rights reserved.
The preceding article was solely written by the author named above. Any views and opinions expressed are not necessarily shared by GoodTherapy.org. Questions or concerns about the preceding article can be directed to the author or posted as a comment below.