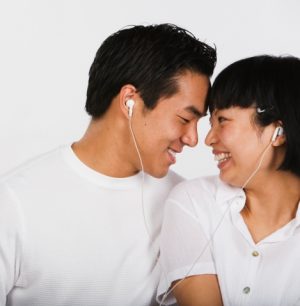 Over time, the stressors we deal with in our day-to-day lives can take a toll on our relationships. In order to avoid having our relationships become stale and unhealthy, a tune-up of sorts is sometimes needed to rekindle the spark that may have been lost with a significant other.
Maintaining a happy and healthy bond with your partner is important, but this often requires work and commitment, especially after the initial honeymoon phase is over. If you have been feeling unfulfilled in your relationship, use some of the tips below to try to find ways to rekindle the romance and passion.
Relationship Quiz
To find out whether you and your partner could benefit from a tune-up, answer the following questions. If you feel your relationship could use a boost, the relationship tips may be a helpful place to start.
Do you tend to take your partner for granted or feel underappreciated at times?
Is your sex life in a rut?
Do you feel as though you have the same arguments over and over again?
Have your daily obligations (work, kids, chores) become detrimental to your relationship?
Are you no longer communicating with one another or expressing what you are feeling?
Has the romantic spark dwindled as the dirty dishes and laundry have piled up?
9 Tips to Tune-Up Your Relationship
If you answered yes to any of these questions, a tune-up may be in order to reignite the passion. Some ways you can try to spice up your relationship include:
Incorporate a date night into your weekly schedule. This can be an opportunity to reconnect and enjoy one another's company outside of your normal routine.
Go on an occasional weekend getaway. Just the two of you, rather than always taking family vacations. Creating time and space for romance is important in any relationship in order to avoid getting into a rut and starting to see your partner primarily in the role of parent.
Make a practice of turning off the television and all other electronic devices for at least 30 minutes a day. This allows you to have some time to check in with one another and discuss the events of your day.
Get involved in activities together. Sharing common pursuits or interests can be helpful in keeping your relationship happy and engaged.
Communicate your feelings to your partner. In order to avoid drifting apart, it's important to have frequent conversations about how you are feeling. If there are any needs you believe are not being met, discuss together what changes you can make to address them.
Use I-statements and avoid the blame game. An example of an I-statement is, "I'm feeling disconnected in our relationship and I want to feel closer to you." Crafting your concerns in this way, rather than using "you"-focused statements, makes it about your feelings and not your partner's faults. Tell your partner how you feel about any issues you are having, rather than blaming them for the problem. Blaming only serves to make people defensive and does nothing to improve communication in the relationship.
If you find yourselves frequently arguing about the same things, try to look at the situation from your partner's vantage point. Understanding where they are coming from can be helpful to enable you to reach a compromise.
Use time-outs when arguments start to get out of hand. Instead of losing your temper and saying things you might later regret, take a little time to cool down and think about the problem from a more rational perspective. After you have had time to think things through, meet with your partner again to try to discuss the issue from a less heated position.
Schedule an appointment with a couples counselor to discuss issues with an impartial third party. If you have been struggling to improve your relationship without success, making the decision to meet with a counselor might help. A couples counselor can help you to gain a different perspective on your issues in order to address them more effectively, teach you better ways to communicate with one another, and provide you with suggestions for putting the romance back in your relationship.

The preceding article was solely written by the author named above. Any views and opinions expressed are not necessarily shared by GoodTherapy.org. Questions or concerns about the preceding article can be directed to the author or posted as a comment below.