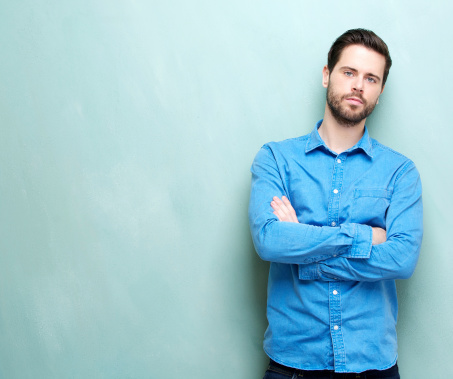 Have you ever been so sure about something that it seems impossible to see things another way? Perhaps you've chosen a preschool for your kid, decided to buy a certain kind of car, or are attached to a particular viewpoint in politics, sports, or just at home with your partner.
Our opinions and preferences shape who we are. For those in leadership roles, they can influence the direction of a company or even a country.
That's why it's so important to acknowledge certainty bias. It can lead well-intentioned people astray. Whether we are presidents, partners, or parents, we must not be so dedicated to our viewpoints that we are unwilling to consider alternatives, no matter how far-fetched they may seem.
For most of us, our certainty bias comes out in arguments with coworkers or romantic partners. For example, we might decide to purchase something or go somewhere based on a "gut feeling" or "a sense." We might argue with a partner about a way to do something that we think is best. We become entrenched in the notion that our way is "right," overlooking the reality that most approaches are not subject to empirical testing and are simply ideas we have ventured. Certainty bias means that we take as fact something that is based at best on a hunch.
All hunches (especially those that involve other people) need to be checked out. Of course, most of us are not going to rigorously test the best way to load a dishwasher or keep to a budget. Even if there is truly a most efficient or cost-effective approach, we are entitled to our preferences and the freedom to believe in how we like to do something. What is important is the humility with which we assert ourselves, especially with those we love. If we can maintain an open mind when discussing something we fervently believe in, it will strengthen our ability to influence. People respond to flexibility and appreciate someone who can tolerate viewpoints other than his or her own.
How do we stay aware of our certainty biases? Solution-focused therapy helps alert people to the times they limit themselves by becoming too rigid in their thinking or behavior. During therapy sessions, we discuss why they are so stubborn about their viewpoints and what happens to their moods or interactions when they have trouble maintaining flexibility. As with all solution-focused therapy, we try to focus on the exceptions to these difficulties—the times when it is easy to maintain an open mind, and what allows a person to do so in one situation and not another.
We are entitled to our preferences and the freedom to believe in how we like to do something. What is important is the humility with which we assert ourselves, especially with those we love.
We can never eliminate certainty bias, but we can choose to listen and try to understand other viewpoints. For some people, reminding themselves that they need only listen when another person is talking is good enough. If you're not busy trying to come up with a response, you can better hear what your partner or your coworker is saying. Sometimes that person is saying something you can agree with—what a relief!
Since most of us are not scientists who develop and test theories with practice and precision, we can relax knowing that we aren't supposed to have the answers to everything. This isn't a natural response for many people; to relax in the face of not knowing can seem impossible. But there is enlightenment in what we don't know. In therapy, we explore why we prefer things one way to another. We seek to discover more about our tendencies and comfort zones. The more we know about when and why we assert ourselves, the better we can offer open-mindedness to the world around us.
There is nothing so secure as knowing our preferences but being able to tolerate (or even embrace) another approach. So the next time you are looking for fortitude in decision-making or improvement in problem-solving skills, let your certainty bias become a strength. Seek the guidance of a mental health professional if you want support.
For a more in-depth exploration of certainty bias, check out Robert Burton's book, On Being Certain: Believing You Are Right Even When You're Not.

The preceding article was solely written by the author named above. Any views and opinions expressed are not necessarily shared by GoodTherapy.org. Questions or concerns about the preceding article can be directed to the author or posted as a comment below.