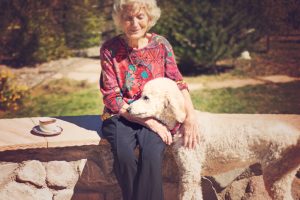 People leading a sedentary lifestyle are as likely to develop Alzheimer's as those with a genetic risk, according to a study published in the Journal of Alzheimer's Disease. The study highlights how both genetic and lifestyle can affect the ultimate development of dementia.
According to the Alzheimer's Association, 1 in 3 seniors dies with dementia. Family caregivers spend an average of $5,000 per year caring for loved ones with dementia, and Alzheimer's claims more lives than breast cancer and prostate cancer combined.
Inactivity and the Risk of Dementia
The study followed more than 1,600 Canadians who participated in the Canadian Study of Health and Aging for five years. Some participants carried a gene variant that is linked to an increased risk of developing dementia.
Among participants who did not have the genetic risk factor, exercise decreased the risk of developing dementia, while inactivity greatly increased the risk. People with the genetic variant who did exercise, however, did not significantly decrease their risk of dementia.
aging adults
.
Staying Active to Remain Healthy in Old Age
Several other studies have found exercise could reduce the risk of Alzheimer's and other forms of dementia. One study found exercise could reduce the gene variant-related Alzheimer's risk—the same genetic risk factor analyzed in the new study.
Another recent study of more than 45,000 participants linked a healthy lifestyle—including exercise, a healthy weight, and a balanced diet—with better cognitive function and a reduced risk of dementia. The study also found people who remained active were more likely to eat more fruits and vegetables, suggesting an interrelationship between exercise, healthy eating, and a healthy brain.
References:
Cohen, A., Ardern, C. I., & Baker, J. (2016). Physical activity mediates the relationship between fruit and vegetable consumption and cognitive functioning: A cross-sectional analysis. Journal of Public Health. doi:10.1093/pubmed/fdw113
Couch potatoes face same chance of dementia as those with genetic risk factors: Research. (2017, January 10). Retrieved from https://www.eurekalert.org/pub_releases/2017-01/mu-cpf011017.php
Fenesi, B., Fang, H., Kovacevic, A., Oremus, M., Raina, P., & Heisz, J. J. (2016). Physical exercise moderates the relationship of apolipoprotein E (APOE) genotype and dementia risk: A population-based study. Journal of Alzheimer's Disease, 1-7. doi:10.3233/jad-160424
Latest Alzheimer's facts and figures. (2016, March 29). Retrieved from http://www.alz.org/facts/

The preceding article was solely written by the author named above. Any views and opinions expressed are not necessarily shared by GoodTherapy.org. Questions or concerns about the preceding article can be directed to the author or posted as a comment below.