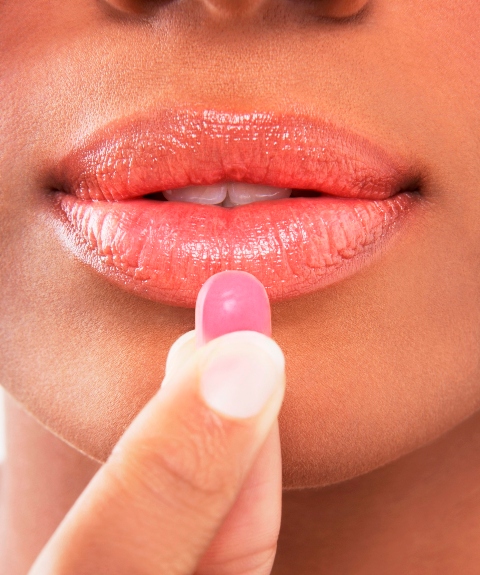 Not long ago I was contacted by a local female journalist who was researching an article about "Even the Score," a pharmaceutical industry campaign that trumpets "it's time to level the playing field when it comes to the treatment of women's sexual dysfunction." She told me she was eager to document her article with my input because she had learned recently that "over 33% of all women suffer from FSD." Female sexual dysfunction, or FSD, is an umbrella term that covers a number of sexual health issues, including hypoactive (meaning not enough) sexual desire disorder, orgasmic disorder, and sexual pain disorder.
She assumed I "treat" women who experience these issues in my practice as a marriage and sex therapist. I explained that my approach is strength-based and nonpathologizing, which means I believe that women's sexual pleasure, or lack thereof, is shaped by relational, psychological, and cultural factors. She thanked me and hung up.
I was curious about "Even the Score," which sounded like it dealt with contests, battles, or scorecards. I went to its website, which urged me to "contact Congress, sign a petition, share your story, and join the movement" to persuade the Food and Drug Administration (FDA) to approve a drug that treats FSD "in the name of equality."
Frankly, I'm dubious that the pharmaceutical industry is concerned about the degree of sexual pleasure any woman is experiencing. I'm inclined to believe that the potential $2 billion annual market for "pink Viagra" is the true motivation behind the campaign.
It turns out my journalist caller understated the number of women said to be experiencing FSD. Proponents who hope the FDA will lower its drug approval standards put that number at 43% of all women, a claim that first appeared in a 1999 Journal of the American Medical Association article, based on an analysis of 1,749 women's and 1,410 men's responses to questions about their sexual experiences.
Women who reported a lack of sexual desire or anxiety about sexual performance were diagnosed as "sexually dysfunctional" (experiencing FSD). The researchers noted that women experiencing economic setbacks, "mental health problems," or relationship dissatisfaction with their sexual partners were more likely to experience FSD. This doesn't surprise me at all.
"Dysfunction" is medical terminology for something that doesn't work correctly. It suggests that there is an indisputable norm for sexual function—a correct way of experiencing sexual pleasure. If a man doesn't get an erection, a quantifiable event that can be measured objectively, he is said to experience ED (erectile dysfunction).
There is no indisputable metric that measures "normal" for women. We are all different. And there is genuine danger, I believe, in defining different as dysfunction.
By contrast, women's sexual responses are profoundly qualitative and impossible to measure in clinical trials. There is no indisputable metric that measures "normal" for women. We are all different. And there is genuine danger, I believe, in defining different as dysfunction.
Drug developers are not trying to help women enjoy sexual intimacy with their partners; they're trying to sell drugs. They don't care about solving women's sexual issues unless the solution can be found in a pill.
And their campaign is meeting with success. Members of "Even the Score" recently testified to the FDA advisory committee, which resulted in getting preliminary approval for the drug flibanserin, though they have turned it down twice before because of its side effects.
A Better, Safer Alternative: Mindfulness
There is an alternative that does not rely on swallowing a pill to alter our body chemistry, and which doesn't have alarming side effects. Many of the women I work with in therapy invite Buddha into the bedroom, utilizing Buddhist principles of mindfulness to reconnect the mind with the body's sensations.
First I teach the basics of mindfulness in a nonsexual context. Some women choose a more traditional, silent meditation, while others might focus on the breath while walking, eating, or doing the dishes.
Next, women practice looking at and then touching their bodies in a gentle, nonjudging, nonsexual way. Then I encourage them to repeat this exercise with a shift to enjoying sensations in a more sexual way.
Finally, they begin to bridge the gap between genital arousal and emotional pleasure by using a vibrator, reading erotica, or fantasizing about sex to arouse their bodies before they stop and mindfully tune into the sensations they've been experiencing.
No cost, no side effects, and no need to swallow a pill!
Mindfulness also has benefits for men, but seems especially helpful for the distractibility that many women experience. We can learn (or relearn) how to appreciate our bodies and their capacity for sensual pleasure.
The surest approach to issues of desire in women is something that no pill can affect. It's bringing the mind to synchronize with the body. And this has benefits that go way beyond the bedroom.
References:
Clarke, S. (2010, May 25.) 'Pink Viagra?' Drug Promises to Boost Female Sex Drive. ABC News, Good Morning America. Retrieved from: http://abcnews.go.com/GMA/OnCall/female-viagra-pill-promises-enhance-female-libido/story?id=10731882
Laumann, E.O., Paik, A., & Rosen, R.C. Sexual Dysfunction in the United States: Prevalence and Predictors. JAMA 1999; 281(6): 537-544, doi:10.1001/jama.281.6.537.
Thompson, K. (n.d.). Pink Pill Backed By FDA Advisors for Female Sexual Dysfunction. EmpowHER. Retrieved from: http://www.empowher.com/sexual-health/content/pink-pill-backed-fda-advisors-female-sexual-dysfunction?page=0,0
© Copyright 2015 GoodTherapy.org. All rights reserved. Permission to publish granted by Jill Denton, LMFT, CSAT, CSE, CCS, Sexuality / Sex Therapy Topic Expert Contributor
The preceding article was solely written by the author named above. Any views and opinions expressed are not necessarily shared by GoodTherapy.org. Questions or concerns about the preceding article can be directed to the author or posted as a comment below.