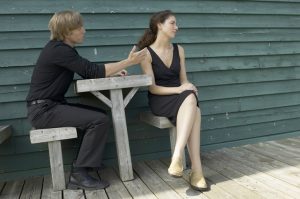 When I ask my partner to change a behavior or do something differently, am I asking them to change who they are? This is a question I frequently get from people in couples counseling.
Who are we, anyway? Any parent who has more than one child can testify that each is different in temperament from birth. I am not suggesting that you can change your basic, inherent temperament. I do believe you can learn new behaviors if you are willing to do so. It helps when you and your partner are in agreement to learn and grow together.
Questions to consider:
Are you willing to speak up and express your feelings? Does your partner do this?
Are you willing to be influenced? Is your partner open to being influenced?
Do you have empathy and compassion for what your partner is feeling? Do they for you?
Do you or your partner just want to defend your position and be right?
If your partner is expressing feelings of frustration, do you recognize and attune to them? Do they to you?
Do you care enough to do something about it?
Are you and your partner willing to talk over differences to get to a win-win?
It appears that many think complaining is OK, but that making a request is asking a person to change who they are and is therefore not OK. Taking an inventory of your partner's faults and pointing them out doesn't create safety and won't get you the results you want. It is likely to bring on defensiveness. When either of you gets defensive, your ability to be influenced and change is significantly reduced.
I am an advocate for not complaining or criticizing and not using negative "you" messages, as these create defensiveness. I do believe it's OK to say what we feel and ask for what we want. This implies talking from the "I" perspective. For example: "I feel ___, and I would like ___." This is where you talk about yourself, since you are the one who is having the frustrations.
This takes breaking old habits of speaking and establishing new ones. This takes effort, and by that I mean practice and repetition. This is necessary behavior to create a healthy, harmonious relationship.
When you find yourself feeling frustrated, practice saying:
"I like it when ___."

"I don't like it when ___."

"When ___ happens, I think ___." (What interpretation do you make up?)

"When ___ happens, I feel (sad, mad, frustrated, annoyed, etc.)."

"I tend to react by (fighting, avoiding, yelling, blaming, etc.)."

"I do this because I am afraid of (being abandoned, neglected, ignored, criticized, rejected, etc.)."

"What I really want and desire is (to feel loved, safe, appreciated, etc.)."

"Would you please (listen to me, give me a hug, etc.) so that I can feel (important, loved, appreciated, etc.)?"
There is a more structured exercise we use in Imago therapy. You may use it with your partner if you both choose. After you state your global desire, you then specify three specific behaviors that would meet your need expressed in the global desire. They are stated in the positive. For example: "I would like you to ___" (not "I don't want you to ___"). After you have made your specific requests, your partner gets to pick one of the three and commits to doing that one for an agreed-upon period of time.
If you are on the receiving end of the above communication from your partner:
How would you hear and receive it?
Wouldn't it be easier to hear than if you were being blamed and attacked?
Could you hear this as your partner talking about himself/herself and not about you?
Would you be able to reflect back what you heard your partner say without interrupting and being defensive?
Would you be able to validate that it makes sense to have this need and make this request?
Would you be willing to meet the expressed need?
I maintain that the degree of happiness and success of relationships is the degree we are meeting each other's emotional needs. Relationships are primarily emotional, not rational, and it is important to understand this.

The preceding article was solely written by the author named above. Any views and opinions expressed are not necessarily shared by GoodTherapy.org. Questions or concerns about the preceding article can be directed to the author or posted as a comment below.