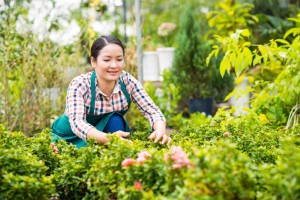 Imagine this: a young businesswoman heads to work on the first day of her new promotion. She is highly esteemed among her colleagues and clients, makes a healthy living for herself and her family, and is a growing name in her field. Her work takes her around the globe, hobnobbing with influential people. By all accounts, she is a professional success. But this morning, like most mornings, she feels uneasy as she approaches her office; she gets a pit in her stomach as she thinks about her next client meeting. She wonders more and more each day why she does the work she does. She cannot pinpoint it, exactly, but something is definitely wrong.
Even when we enter our careers with much consideration, carefully weighing a variety of factors, sometimes overlooked are our values. More so than interests, skills, and personality, values—the factors that contribute to your sense of purpose and drive you to action—cut right to the core of you; they are a manifestation of your ideals, motivations, and life vision. When your work is in harmony with your values, it pulls you out of bed, ready to tackle the day. You feel a level of pride when telling someone what you do for a living. You end most days feeling content and fulfilled, having worked toward a goal that is meaningful to you.
As a therapist and career coach, I have observed in people the emotional disengagement, stress, or even depression that can result when one's value system is at odds with one's work. The businesswoman described above may look like the picture of success, but perhaps she has never been as happy as she was when teaching English abroad. While some would jump on the opportunity to see the world, maybe she feels a pang of regret whenever her extensive travel obligations force her to miss out on milestones in her young son's life. In her case, perhaps her values of income and adventure—so integral when she began her career—are now outweighed by her values for public service and family time.
How much do you know about what motivates you? How might these values have influenced your career choice, and how might they now be impacting your career satisfaction? If part of you resonates with the scenario above—if you are feeling increasingly disconnected from your job and questioning whether it meets your inner purpose—try the following exercise to assess how well your career is reinforcing your values:
Clarify. There many work-related values to which an individual may subscribe. Start with the following eight, and do your best to rank them in order of importance to you: creativity, helping others, independence, money, prestige/influence, responsibility, stability, family life/leisure time.
Take inventory. Take a good look at your top three and reflect: what do these values mean to you? How have you seen their importance play out over your education and career? How have they impacted your overall decision-making? Keep in mind that values may change over time, and it might be worthwhile to examine how your rankings might have looked 10 years ago, or even how they might line up in the future as you achieve any personal goals you are pursuing.
Evaluate the situation. Take an honest assessment of your situation. To what degree are your most salient values congruent with your work? In what ways does your job or career undermine your pursuit of those values? If not your work, is there any area of your life (school, family, personal pursuits) that sufficiently complements your convictions, philosophy, and belief system?
Plan. If your current position is a poor fit for your values, brainstorm some possible next steps. Are there aspects of the work that can be modified to satisfy your values, such as greater independence in your role or taking on projects that allow you to exercise creativity? Maybe prioritizing the pursuit of your values outside of work, such as through weekend volunteerism if you are service-oriented, could help you feel more fulfilled overall. And if the values conflict is severe enough to cause persistent stress, unhappiness, or depression, it may be time to explore alternate job or career paths that better support the vision you have for your life and work.
Values are an essential part of personhood, and career takes up a huge chunk of how you spend your waking hours. When the two clash significantly, it can throw your overall health and happiness into disarray. Take stock of who you are and what is important to you, and invest in the contentment and happiness that can result from aligning your work with your value system. Money may be gratifying, but living out your purpose through your career can mean more than any pay raise.

The preceding article was solely written by the author named above. Any views and opinions expressed are not necessarily shared by GoodTherapy.org. Questions or concerns about the preceding article can be directed to the author or posted as a comment below.