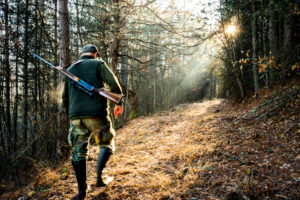 Greater gun access is associated with a higher suicide rate, raising concerns that gun owners may be more vulnerable to suicide. However, suicide prevention messages that stigmatize gun ownership are ineffective among gun owners. Instead, according to a study published in the journal Archives of Suicide Research, suicide prevention methods that are culturally sensitive and respectful of gun rights may be more effective with gun owners.
The Link Between Suicide and Gun Ownership
Suicide is the leading cause of gun deaths. According to the Centers for Disease Control and Prevention, more than half of people who die from suicide use a firearm. Just 5% of people who attempt suicide with a gun survive.
A 2014 analysis published in the journal Annals of Internal Medicine found access to firearms increases the risk of dying due to a gun shot. The study, which analyzed 14 studies that looked at the connection between gun access and suicide, found that gun access increases the risk of suicide threefold.
Preventing Suicide Without Undermining Gun Rights
The study began with interviews of 39 Oregon gun owners. The interviews, which were conducted in 2015, explored the culture of gun ownership to establish a message to lower suicide rates among gun owners. Drawing upon the interviews, researchers produced a single-page suicide prevention message. The message highlighted the right to own guns, but also emphasized responsible and safe gun ownership.
Survey respondents who received the message tailored to gun owners alongside the standard prevention methods were more likely to take steps to reduce the risk of suicide by gun. Among politically conservative gun owners, gun owners who lived in rural areas, and those who strongly supported gun rights, the harm reduction effects of the culturally sensitive message were even more pronounced.
This suggests gun owners may be sensitive to suicide prevention efforts that are biased against firearm ownership. By correcting for this bias, public health officials and mental health providers can encourage gun owners to embrace harm prevention strategies.
References:
Among gun owners, culturally tailored suicide prevention messages work best. (2017, July 31). Retrieved from http://oregonstate.edu/ua/ncs/archives/2017/jul/among-gun-owners-culturally-tailored-suicide-prevention-messages-work-best
Anglemyer, A., Horvath, T., & Rutherford, G. (2014). The accessibility of firearms and risk for suicide and homicide victimization among household members. Annals of Internal Medicine, 160(2), 101-110. doi:10.7326/m13-1301
Sanger-Katz, M. (2015, October 8). Gun deaths are mostly suicides. Retrieved from https://www.nytimes.com/2015/10/09/upshot/gun-deaths-are-mostly-suicides.html
Suicide and self-inflicted injury. (2017, March 17). Retrieved from https://www.cdc.gov/nchs/fastats/suicide.htm

The preceding article was solely written by the author named above. Any views and opinions expressed are not necessarily shared by GoodTherapy.org. Questions or concerns about the preceding article can be directed to the author or posted as a comment below.