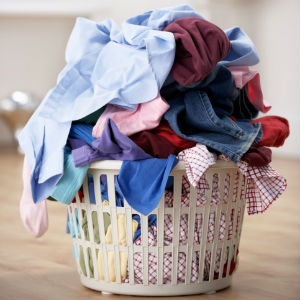 In behavioral science, we break down everything into simple terms. People sometimes laugh in my office because, on paper (and in discussion), most behaviors seem easy. If your friend hates her job, she should find a new one. If another friend keeps getting angry at his partner, he should leave him or her.
If only real life were that simple, right? Of course, the above options have consequences, and that's why people sometimes seek out psychotherapy—to grapple with the different ramifications of those behavioral options. Life decisions involve a lot of complicated emotions, thoughts, and long-term effects on our lives.
But what if we could break down problem solving to a procedure, so we could map out exactly what options we might have and come to cognitive and emotional grips with one of those selected behavioral options? It is possible! Not simple, but possible.
Here are the available options when you have a problem, a strategy developed by Marsha M. Linehan, PhD (2000):
Solve the problem: OK, this is the no-brainer and the thing most of us want to have happen. If my partner never does the laundry and that makes me angry every week, I want to solve the problem by getting my partner to do the laundry or … finding a different mate who will. While this one is the preferred approach, it's also the least likely at times.
Change my emotional reaction to the problem: This is often seen when I rationalize my partner's behavior and take an empathetic approach. He's busy, he does other things around the house, and so on. I am quite literally working to change the rage I feel at the dirty pile of laundry to something else (sympathy, understanding, calm, or other emotions). Maybe I learn to look endearingly at the pile of laundry or laugh when I see it, so I am instead feeling love or amusement.
Tolerate or accept the problem: Sometimes it's not possible to change how you feel about a situation, or you don't want to. For instance, with the death of a loved one, you might be sad and might not want to change your emotional reaction to this situation. In this case, tolerating or accepting the situation (including your uncomfortable feelings about it) is the best option. This is also handy for some of the major life problems, such as a trauma in your past or surviving a natural disaster. There is no way to change the past, so tolerating it might be the only option. This also means not making the situation worse (say, by blowing up in anger or fuming about it, thinking about it over and over). For me to tolerate the laundry problem, I might have to take breaks from looking at it, try to do some relaxation or meditation/prayer while I do the laundry myself, and/or do something nice for myself following a run-in with it (reward or self-soothing). This is about being willing to accept the reality of a situation, not necessarily rejoicing in or approving it.
Stay miserable: This is ultimately what a lot of us choose: maintaining the status quo. Do nothing, change nothing, accept nothing, stay exactly where you are. One of the things I love about conducting psychotherapy is the natural process that happens in our brains when we unpack a problem verbally and cognitively, which allows a gradual healing to occur (typically in line with options 2 and 3). Throughout psychotherapy, we also see option No. 1 occur, in many situations where a person learns assertiveness skills or other behavioral skills to address the situation. Fortunately, we don't see the No. 4 option very much, but it might be that those people never even step into our office!
© Copyright 2014 GoodTherapy.org. All rights reserved. Permission to publish granted by Sarah Lebo, LPC, CADCI
The preceding article was solely written by the author named above. Any views and opinions expressed are not necessarily shared by GoodTherapy.org. Questions or concerns about the preceding article can be directed to the author or posted as a comment below.