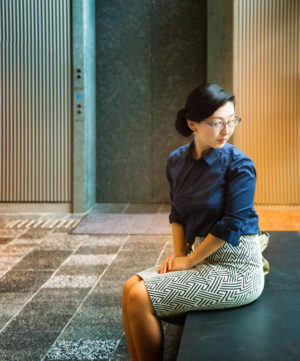 Take a moment and think back to an experience from your past you felt was "bad" at the time. This might be a breakup, or a time when you were fired from a job. Now think about where you are now, and attempt to connect the dots backward. Is there any "good" that came from what felt so awful about at another time? Are you also grateful in some ways for what happened?
As a society we are often preoccupied with the belief that certain circumstances are either good or bad—and with the strictest of definitions, we can probably all agree certain things, such as abuse, murder, and so on, are "bad." What we may sometimes fail to remember, though, is that one cannot exist without the other. Not only are both "good" and "bad" important if we are hoping to experience emotional growth in our lives, but time keeps happening, and more circumstances follow in which we can bring new meaning to what once seemed horrible.
Finding Relief from Emotional Pain
Semantics aside, our thoughts about difficult experiences matter because our thoughts are directly connected to our feelings. Finding the opportunity in the obstacle can set the stage for bringing some hopefulness and relief to emotional pain.
It can get tricky, though, because it is important we feel emotions in order to get through them. When we feel "bad," then, it can be helpful to investigate that feeling in order to label more specifically the type of emotion it is (resentment, jealousy, anger, or embarrassment, to name a few). This can also help us pay attention to where it is in our body, and perhaps most importantly, own it as ours.
If we recognize that no situation or person can make us feel any particular way without our permission, we are able to bring the authority back to ourselves for dealing with the difficult circumstance. Some circumstances truly are more difficult than others, but if the situation alone was controlling us, it would be the case that every single person in that situation would feel the same way about it. But we know this isn't the case. Therefore, if we are able to own our feelings in a self-compassionate way, we may be able to create a new narrative that is healthier and more empowering. Operating with this self-aware narrative in place may be more helpful than relying on a situation to dictate how we feel.
If we recognize that no situation or person can make us feel any particular way without our permission, we are able to bring the authority back to ourselves for dealing with the difficult circumstance.
For example, difficult experiences I had as a child created a strong sense of empathy and curiosity about the brain and emotions that later boosted me into a profession I love that also contributes to my community and keeps me accountable for maintaining my own mental health gains. Perhaps even more rewarding is the incredible joy and sense of pride that comes with experiencing my own resilience. I couldn't have experienced this "good" circumstance of pride and resilience without having had the experience of something that once seemed "bad." That story is much more empowering than another one I could tell that doesn't feel very good and is no more true than the one I own now.
There doesn't have to be a difficult situation of great magnitude to practice non-labeling. We can use it with seemingly small things, too—being stuck in traffic or becoming irritated with a colleague. If we own our feelings as ours and recognize they are caused by a thought we are having, not another person or situation, we can empower ourselves to be responsible for our own feelings and have more control over our emotional well-being instead of giving that power away. We can accept that there are opportunities in every obstacle.
© Copyright 2017 GoodTherapy.org. All rights reserved. Permission to publish granted by Nicole Sartini-Cprek, LPCC, GoodTherapy.org Topic Expert
The preceding article was solely written by the author named above. Any views and opinions expressed are not necessarily shared by GoodTherapy.org. Questions or concerns about the preceding article can be directed to the author or posted as a comment below.