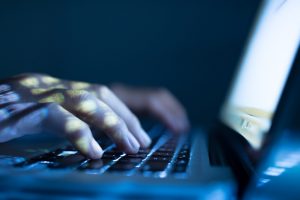 Technology has changed the way we live, do our jobs, even how we interact with people. No longer do we have to wait for news from a family member across the country. With the stroke of a finger, our laptops, smartphones, and tablets transport us across any number of miles.
The way we socialize and even date has significantly changed over the past 40 years. With the advent of social media and dating sites, it is easier to connect with people. Many teens, as well as some adults, are putting their lives out there for anyone to see, sharing personal details in the hopes of attracting mates, friends, and "followers." It is not uncommon for people to post places they go or events they will attend. In fact, I have friends who post on Facebook everything that happens to them. It is almost a step-by-step account of what they did each day, where they went, and who was with them. If I ever need to know where they are, I just have to log in.
With all this personal information out there on the internet, the possibility—reality, in fact—exists that some will use it for devious means. Stalking and cyberstalking affect millions of people each year. In 2012, a special report was released by the Department of Justice that estimated 5.3 million U.S. residents age 18 or older experienced behaviors consistent with either stalking or harassment. Statistics on cyberstalking show that harassment most often originates through unwanted Facebook contact; emails are next. Eighty-three percent of cyberstalking cases escalated in some way. The top three ways in which incidents escalated were through Facebook, then by phone, and finally by text messages.
If you are being stalked, you may notice yourself being followed, see the same vehicle near locations that you frequent, or deal with hang-ups or odd messages on your home or cell phone, email, or notes left for you on your vehicle or other places. With cyberstalking, the tactics can be more subtle. The stalker may become friends with one of your Facebook friends to follow your behavior online. Stalkers also have been known to use a victim's email address to sign them up for magazines or other subscriptions. It can become a constant barrage of unexplained things. It might make you believe you're going "crazy." For someone being stalked, it may be difficult to do everyday things such as answering the phone or checking email without feeling fear.
Stalkers can be transparent or secretive in how they stalk. Their motivations may vary, but their actions instill a perpetual uneasiness within victims. Some people associate stalking only with celebrities; that is not true. With millions falling victim to stalking in the United States each year, this widely misunderstood crime reaches far beyond people in the public eye.
January is National Stalking Awareness Month. It is unfortunate that we need to promote awareness of any crime in this way. We have seen how prevalent cyberstalking has become, and as technology advances, it is sure to only increase. Let's not wait until crime touches us or someone close to us to get involved and get motivated to create change.
References:
Bureau of Justice Statistics, September 2012, NCJ 224527. Retrieved on 1 January 2014 from http://www.bjs.gov/content/pub/pdf/svus_rev.pdf
Stalking Awareness Month. Retrieved on 1 January 2014 from http://stalkingawarenessmonth.org/
© Copyright 2014 GoodTherapy.org. All rights reserved. Permission to publish granted by Teresa Collett, PsyD, LMFT, Worry Topic Expert Contributor
The preceding article was solely written by the author named above. Any views and opinions expressed are not necessarily shared by GoodTherapy.org. Questions or concerns about the preceding article can be directed to the author or posted as a comment below.