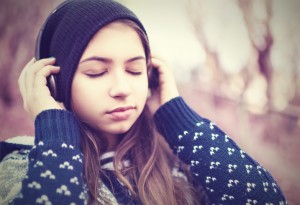 Managing autism in your home can be immensely challenging. Having worked with people on the spectrum in therapeutic settings, and in 18 years of parenting a person with autism, I've learned some things help make for a calmer environment. Because autism spectrum issues affect almost every area of daily life, thinking ahead and planning for certain needs is essential.
Many people on the spectrum have difficulty processing sensory experiences. I've heard some individuals describe it as if the sound and lights were "turned way up." The bombardment of sensory stimulation coming from even an average living room can be overwhelming.
If you're raising a child on the spectrum, the hope is your child will develop awareness of these issues over time and adjust accordingly. For example, my son understands that when the noise in the house is too much—the dog is barking, Dad has the game turned up, etc.—he has noise-canceling headphones he can put on. It took only a few times of handing him the headphones, after seeing him cover his ears or scrunch up his face, before he started requesting them.
We keep several sets of headphones around the house, usually hanging on hooks so he can access them quickly, and we never leave the house without them. They can be purchased for anywhere from $10 to $40, depending on how much sound you want to drown out. I prefer the lower-end models not only because they're easier on the wallet, but because they allow our son to hear people talking around him while blocking out louder noises and higher pitches.
Another sensory tip that is simple, but also easy to forget, is to mute the television when asking your child a question. Be sure to give a warning, such as, "I have something to ask you, so I'm going to mute this for a minute." Letting your child in on what's going to happen before it happens is key in all situations. Not knowing what to expect typically creates a great deal of stress and anxiety for someone on the spectrum.
Be aware of the lighting, too. Fluorescent lights, I've been told by people on the spectrum, may emit a high-pitched sound that most people don't notice or pay attention to. They also may flicker. It can be very annoying to a person with autism, and unfortunately such lights are prominent in places such as grocery stores and schools.
Letting your child in on what's going to happen before it happens is key in all situations. Not knowing what to expect typically creates a great deal of stress and anxiety for someone on the spectrum.
Another way to reduce uncertainty and promote calm is to use visuals. When my son was younger, I avoided too many visuals for fear he would become dependent on them. Since it was my goal to help him learn to speak, I feared the visuals would become a crutch. However, my experience has shown the opposite to be true. Visuals not only help many people to process the info, but to do so in a way that makes it easier for them to respond, even verbally.
You don't need complicated visuals for this to work. iPads and other tablets have made it easier than ever to give your child picture choices. Several apps allow you to make choice boards with pictures and words.
When my son was younger, I took photographs of things around the house, laminated them (with packing tape; no fancy laminators needed), and stuck magnets to the back. When he would wander around, not sure what to do with himself, I'd bring him to the refrigerator where he could view pictures of things he liked to occupy himself with, such as Legos, art supplies, and the trampoline in our backyard. Then I would ask what activity he wanted to do, and he could choose it much easier and with much less stress than he would have had I asked, "What do you want to do?"
Today, we've graduated to a simpler method of dry-erase boards. This is a great alternative for kids who can read. Small, magnetic ones may be found at the nearest dollar store. We've even gotten his doctor to keep one in her office to increase her ability to communicate with him.
Here's an example of how we use it: My son was recently sick but couldn't tell me what was wrong. So his doctor and I took the board and created dividing lines, as if it was a window pane. Then, in the quadrants, she wrote "head," "tummy," "ear," and "other." Then she asked, "Where does it hurt?" and read the four choices. It's important, no matter how many options you give, to make sure one is "other" or "something else." Often if given choices, kids think they have to pick one, even if it doesn't really fit. It took us two rounds of choices after he chose "other"; turns out it was his nose. He had a piece of crayon stuck in it. But that's a story for another article.
Do you have other suggestions for creating more calm for someone on the autism spectrum? Please share your ideas below.
© Copyright 2016 GoodTherapy.org. All rights reserved. Permission to publish granted by Janeen Herskovitz, MA, LMHC, Autism Spectrum Topic Expert Contributor
The preceding article was solely written by the author named above. Any views and opinions expressed are not necessarily shared by GoodTherapy.org. Questions or concerns about the preceding article can be directed to the author or posted as a comment below.