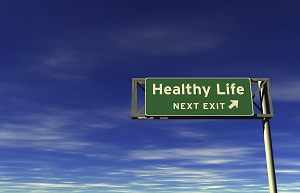 If you are reading this, you probably have worked on Codependency Workbook Exercise Three. Please remember to pat yourself on the back for that; it is an exercise that few complete. Setting boundaries often is a lifetime activity. It does get easier as time goes by. However, there is a saying: "Under stress, regress." You may find that when under stress you become more vulnerable with dysfunctional people.
This fourth codependency workbook exercise is like the icing on the cake. It is why I enjoy working with people who are codependents so much. It is delightful to be their supportive companion while they learn about how awesome they really are. Many people have been so beaten down emotionally that they have no idea of all their strengths.
The first step is to begin taking care of yourself.
Yes, you do matter, and you have the right to identify your needs and address them. Now that you have stopped trying to take care of everybody else, you will have the time and energy to care for yourself. It reminds me of what flight attendants always tell passengers. They say that if there is a sudden change in cabin pressure, oxygen masks will automatically come down. If you are traveling with small children, you are supposed to fasten your own mask first and then help others with theirs. If you pass out, you will not be able to help anybody else.
How do we go about taking care of ourselves?
First things first. When was the last time you saw your physician? Most of us need an annual checkup, even if there are no obvious problems. I often see codependent persons who have diabetes, high cholesterol, or other serious conditions, but are not taking care of themselves.  Instead, they may be concerned with someone else's drinking or other problems. I hope I don't sound too preachy about all this. My point is that you are valuable and deserving of being taken care of, and that can start with good physical healthcare.
Once you are taking care of your own health, the next step is to look at your diet.
Do you eat healthfully most of the time? Do you know what you are supposed to eat to be healthy? If so, I hope you will begin eating healthfully. It is certainly time-consuming to have fruits and vegetables around. If you don't know what eating healthfully is, check out Weight Watchers—but not necessarily for weight loss. Its diet teaches a lot about eating right and good nutrition.
Please don't try to do it all at once. Set a small goal. You might decide to start drinking more water. A realistic goal is to add two glasses per day. Once you are successful, you may decide to add fruit each day. Remember, you don't have to do it perfectly. Just try to move in the right direction.
After diet, look at exercise.
Do you get any physical exercise? If you do, that's wonderful. If not, is there any sport or activity that you enjoy? A simple thing to do is to walk. It doesn't have to be a marathon. Twenty minutes three times a week is a minimum for good cardiovascular health. Again, you can start small. If you have never exercised, start with 10 minutes a day and gradually increase. An added benefit is that you will feel more relaxed. It is also something that you can control; you can decide to walk and just do it. Regular exercise will require setting some boundaries with others. For more on caring for your health, check out my GoodTherapy.org article about managing anxiety.
You will find that as you begin taking care of yourself, you'll begin to feel better. Try to treat yourself the way you would a valued friend. Be nice to yourself. You deserve it!
© Copyright 2012 GoodTherapy.org. All rights reserved. Permission to publish granted by Joyce McLeod Henley, MSW, LCSW, CEAP, SAP, Codependency Topic Expert Contributor
The preceding article was solely written by the author named above. Any views and opinions expressed are not necessarily shared by GoodTherapy.org. Questions or concerns about the preceding article can be directed to the author or posted as a comment below.