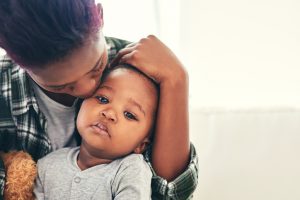 Children who have chronic illnesses are at a greater risk of becoming adults with depression or anxiety, according to a study published in The Journal of Child Psychology and Psychiatry.
Research presented at the Pediatric Academic Societies 2016 Meeting suggests childhood chronic illnesses are increasing in prevalence. More than a quarter of American children have a chronic illness, according to data published in 2010.
Chronic Childhood Illness as a Mental Health Risk Factor
The study was an analysis of previous research and included 34 studies of more than 45,000 children. The results shows adults who had a history of childhood illnesses were more likely to have depression or anxiety.
The researchers also conducted a separate analysis for cancer, childhood asthma, and type 1 diabetes. They found a significant association between childhood cancer and depression that persisted into adulthood.
Other research suggests some childhood illnesses may also increase the risk of substance abuse. In 2016, researchers found young adults treated for cancer in adolescence are more likely to smoke.
Protecting the Mental Health of Sick Children
Childhood illnesses can be stressful and frightening, requiring painful treatments and frequent monitoring. Children and their parents may worry about long-term health. Some children may have to contemplate the possibility of death from their illness.
The study highlights the role that physical health issues can play in later mental health. Its authors recommend physicians treat a childhood chronic illness as a risk factor for later mental health problems. Early prevention and intervention strategies may lower the risk. Darya Gaysina, one of the study's authors, suggests further research into the link between childhood chronic illnesses and adult mental health issues could inform the way practitioners treat children with chronic illnesses.
According to this study's findings, mental health should be considered alongside physical health. Research on adults has found poor mental health is linked to worse treatment outcomes. Another recent study found higher mortality rates among adults with lung cancer who also experienced anxiety.
References:
Bealing, J. (2017, May 4). Study reveals link between chronic childhood illness and later life mental health problems. Retrieved from http://www.sussex.ac.uk/newsandevents/pressrelease/id/40180
Chronic childhood illness linked with later life mental health problems. (2017, May 12). Retrieved from https://www.sciencedaily.com/releases/2017/05/170512100407.htm
Lowry, F. (2010, February 16). Prevalence of chronic illness in U.S. kids has increased. Retrieved from http://www.medscape.com/viewarticle/717030
Percentage of U.S. children who have chronic health conditions on the rise. (2016, April 30). Retrieved from https://www.sciencedaily.com/releases/2016/04/160430100357.htm
Secinti, E., Thompson, E. J., Richards, M., & Gaysina, D. (2017). Research Review: Childhood chronic physical illness and adult emotional health – a systematic review and meta-analysis. Journal of Child Psychology and Psychiatry. doi:10.1111/jcpp.12727
© Copyright 2017 GoodTherapy.org. All rights reserved.
The preceding article was solely written by the author named above. Any views and opinions expressed are not necessarily shared by GoodTherapy.org. Questions or concerns about the preceding article can be directed to the author or posted as a comment below.