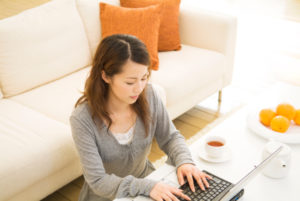 New Year's Day inspires many people to do something that will make things better by the next New Year's Eve. Unsurprisingly, it's a holiday that makes a lot of us sit down and evaluate our career choices as well as how our current jobs fit with our vision of where we would like to be down the line.
While it is impossible to come up with a one-size-fits-all plan for determining whether you're on track, here are five things you can do in the spirit of annual career maintenance.
Update or create a LinkedIn profile. LinkedIn will not "automagically" place you in your dream job, but it is a site frequented by recruiters and hiring managers. Even if you aren't actively searching for a job, it's a good idea to have a strong presence on the site to ensure that other professionals see you as relevant and actively involved. If you have a profile, take this as an opportunity to update elements such as your photo and your accomplishments. Also, make sure you are taking advantage of the tools LinkedIn adds to the site on a regular basis to make your profile interactive. Speaking of LinkedIn …
Make sure your overall social media presence is consistent with what you want others to see of you. Most of us have had moments when we've overshared. Take the time to ensure that your Facebook settings aren't leaving anything in plain sight that you don't want prospective employers to see. Likewise, make sure your Twitter feed is free of anything that might detract from your image.

Check your analog résumé to make sure it is up to date. If you want a quick-and-dirty way to see how well your résumé might fare with applicant tracking systems online, try putting it through Rezscore. If you want professional help updating your résumé, try the résumé writer directory available through the Professional Association of Résumé Writers and Career Coaches (PARW/CC). Having an updated résumé handy keeps you in position to respond to new job openings quickly, potentially giving you a leg up on the competition.
Set some goals for this year as well as some broad ones for the next five years. Maybe these are the types of goals you will want to share with your boss, but if they aren't, that's OK too. If you've been toying with the idea of going into business for yourself, think about what you would need to do to make that a reality. Think about little things you can do to make each day more satisfying or productive. Most importantly, make sure you have a clear idea of what you need at work to feel rewarded. Anyone familiar with my previous articles knows I come back to this point frequently, but I read it in The Pathfinder by Nicholas Lore many years ago, and it rings truer every year that passes: If the rewards of your job don't match what you find rewarding, you will not be satisfied. It seems obvious, yet it's so easy to forget.
Identify the dreams you hold that don't belong to you. This is connected to the point above. When you think about the way you define success, ask yourself, "Is this something I want or is it something other people have told me I'm supposed to want?" For some people, success is a desk job with benefits, a certain salary, and a set phone extension. For others, success means never having to work behind a desk. Be clear about what you want, and be willing to let go of the stuff others want for you.
Best wishes in the year ahead as you pursue the job or career you envision for yourself.

The preceding article was solely written by the author named above. Any views and opinions expressed are not necessarily shared by GoodTherapy.org. Questions or concerns about the preceding article can be directed to the author or posted as a comment below.