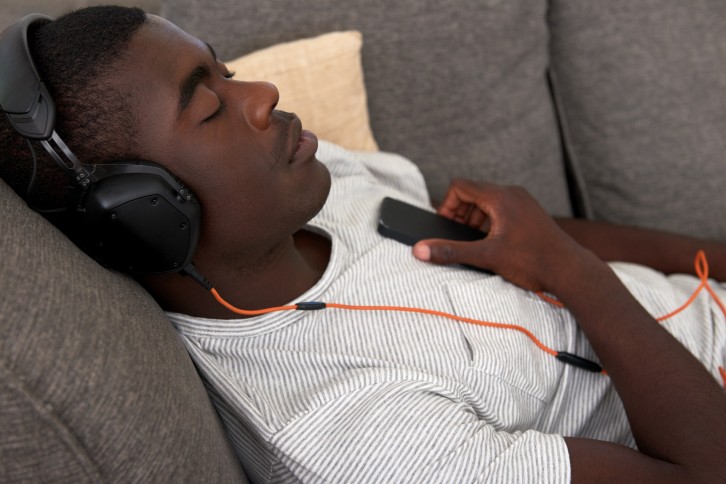 Have you ever wished you could get more out of your sleep?
Swiss researchers recently sought to examine whether it's possible to enhance learning of foreign languages during non-REM sleep. They found that there is, in fact, evidence to suggest we can learn while we slumber.
The Stages of Sleep
Non-REM differs from REM (rapid eye movement) sleep—the initial stages of sleep—in that a person has little conscious awareness and limited eye movement. Non-REM sleep is dreamless, marked by reduced cortical activity, and consists of three different, progressively deeper stages.
As you fall asleep, you have a gradually increasing predominance of slower brainwave activity, such as theta and then delta. Theta brainwaves are characteristic of light to medium sleep as well as deep meditation. Delta brainwaves are most predominant during the deepest stages of sleep.
The first stage, N1, is the lightest of the three stages. N2, the second stage, is deeper than N1 and characterized by greater variation with regard to brainwave frequencies than either N1 or N3. During N2, your heart rate will slow somewhat and your body temperature will drop.
N3 is the deepest of the non-REM stages. It is also referred to as slow-wave sleep because during this period, there is more slow-wave EEG activity (delta brainwaves). Because N3 is the deepest of the non-REM phases of sleep, you will be less likely to respond to external stimuli (such as ambient noises) and could feel groggy or disoriented for a few minutes if someone wakes you up during this phase. Non-REM sleep is also when your body repairs itself.
Learning During Sleep
Previous research has found that sleep facilitates the integration of newly learned words into preexisting knowledge. In the early stages of sleep, learned information is replayed via memory-related brain structures, the hippocampus in particular, in both rodents and humans.
Previous research has found that high school students experience enhanced learning of foreign language vocabulary words when the study period is followed by sleep as opposed to remaining awake.
Other research has demonstrated that sleeping participants are able to learn novel associations between audible tones and odors (both pleasant and unpleasant) such that later on, these newly learned tones were sufficient to induce either longer sniffs (if the tone had been paired with a pleasant odor) or shorter ones (if the tone presented had been paired with an unpleasant smell).
In the animal kingdom, it's thought that developing birds learn songs in part by reactivation of song patterns during sleep.
The Swiss Study
Swiss researchers sought to understand whether, following a period of studying, verbal cueing during sleep would enhance participants' ability to learn foreign language words. They also hypothesized that cueing during sleep would be more effective for later word recall than cueing while awake, and as compared receiving no cueing at all.
Swiss researchers sought to understand whether, following a period of studying, verbal cueing during sleep would enhance participants' ability to learn foreign language words.
The study divided participants into four groups. All participants studied 120 Dutch-German word pairs in the evening. Afterward, participants in the sleep-learning (cueing) and sleep-control (no cueing) groups slept for three hours, whereas the remaining participants (active waking and passive waking) stayed awake. Those in both awake groups were repeatedly presented with pairs of words, but in the active group, participants were instructed to focus on the words and were given feedback as to their accuracy. In the passive waking group, participants were simply asked to listen attentively to the words they heard.
Cueing occurred in the three experimental groups as follows: Of the 120 words learned initially, 60 were later cued and 60 were not cued during the subsequent sleep or awake period. The 60 cued words consisted of 30 words that participants remembered during the learning phase (cued hits), and 30 words that participants had not remembered (cued misses). The words were individually and randomly chosen for each participant. In addition, 30 new words were presented that had not been included in the initial learning list, for a total of 90 words presented during cueing.
Sleep cueing occurred during sleep stages N2 and N3. After having slept for 120 minutes total, both sleep groups were awakened. At this point, all participants were tested for recall of the vocabulary words.
Study Results
The study showed that cueing during sleep significantly improved learning of foreign language words. Specifically, in the sleep cueing group, participants recalled significantly more of the vocabulary words that were cued during sleep versus those words that they had learned while awake, but that were not later cued during sleep. In addition, cueing of vocabulary during sleep not only prevented participants from forgetting the German translations of Dutch words, but showed a trend of improving total memory of vocabulary words beyond what it had been prior to sleeping. The number of additional words remembered after sleep cueing ranged from one to 11.
These benefits were not seen in the awake-learning groups, regardless of whether participants were in the active, attentive processing or the passive waking conditions.
In addition, recall of German translation was generally better in the two sleep groups when compared with the two waking control groups. This is noteworthy because the sleep control group actually had the least exposure to the word pairs. The investigators concluded that this benefit despite the absence of cueing reflects improved retention during sleep as compared to waking with regard to memory consolidation.
It's also interesting to note that verbal cueing of words during the sleep period only slighted interrupted sleep, and that the slight increase in awake time in the sleep-cued group did not negatively affect the spontaneous memory consolidation of words that had not been cued.
Theta Brainwaves and Memory Consolidation
Finally, the study results suggest that cueing during sleep is followed by an increase in theta power (slower brainwaves) at the right frontal and left parietal regions of the brain. Induced theta during waking has been linked to the encoding and retrieval of new information.
During sleep, ongoing theta rhythms have been associated with hippocampal activity during REM sleep, whereas the role of theta activity during non-REM sleep is less clear. Some research has linked theta activity during non-REM sleep to memory consolidation, however. Increased theta activity during non-REM sleep might be associated with the reactivation of newly stored information and, thus, improved memory performance.
References:
Arzi, A., Shedlesky, L., Ben-Shaul, M., Nasser, K. Oksenberg, A., Hairston, I. S., & Sobel, N. (2012). Humans can learn new information during sleep. Nature Neuroscience, 15, 1460–1465.
Rihm, J.S., Diekelmann, S., Born, J., & Rasch B. (2014). Reactivating memories during sleep by odors: odor specificity and associated changes in sleep oscillations. Journal of Cognitive Neuroscience, 23, 1–14.
© Copyright 2016 GoodTherapy.org. All rights reserved.
The preceding article was solely written by the author named above. Any views and opinions expressed are not necessarily shared by GoodTherapy.org. Questions or concerns about the preceding article can be directed to the author or posted as a comment below.