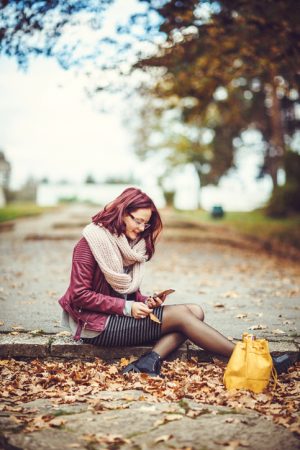 Use of the social media platform Instagram may strengthen adolescent friendships, according to a study presented at the 67th Annual Conference of the International Communication Association in San Diego, California. The study also uncovered a link between Instagram use and depression.
In June 2016, Instagram had more than 500 million monthly users, and the platform says at least 300 million of those users visit the app every day. This makes the app one of the most popular social networking platforms.
Instagram's Mixed Effects on Depression, Friendships
For the study, researchers gave Flemish teens paper-and-pencil surveys about their social media use, friendships, and mental health. They repeated the surveys six months later.
Students who reported greater use of Instagram in the first survey were more likely to report feeling loved and appreciated by their friends six months later. Although these feelings correlated with lower feelings of depression, adolescents who reported frequent use of Instagram during the first survey had higher levels of depression when they completed the second survey.
Depression is common among adolescents, so the study's authors say understanding how Instagram affects adolescent mental health can provide mental health providers with vital insights about social media use. For now, it appears the social media app has mixed effects on teen mental health and relationships.
Research from 2015
suggests these comparisons may harm mental health. In that study, researchers found college-age women who were more emotionally connected to Facebook were more likely to compare themselves to others. These comparisons were linked to
body image issues
.
Social Media and Mental Health
Mental health experts continue to debate the merits of social media, particularly for adolescents. Previous research has reached mixed conclusions. A study published earlier this year found a link between heavy use of social media and feelings of social isolation. Research from 2015 linked extensive use of social media to unaddressed adolescent mental health concerns. Other research suggests social media could help curb depression when used to combat isolation or access support.
References:
Byford, S. (2016, June 21). Instagram now has half a billion monthly users. Retrieved from http://www.theverge.com/2016/6/21/11985576/instagram-500-million-monthly-users
Using Instagram can increase adolescents' closeness to friends. (2017, April 5). Retrieved from https://www.sciencedaily.com/releases/2017/04/170405084019.htm
© Copyright 2017 GoodTherapy.org. All rights reserved.
The preceding article was solely written by the author named above. Any views and opinions expressed are not necessarily shared by GoodTherapy.org. Questions or concerns about the preceding article can be directed to the author or posted as a comment below.