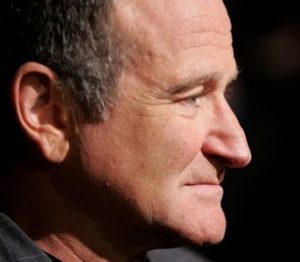 The world recently lost a brilliant entertainer. A family lost someone they loved and cherished. A lot has been said and written about the tragic death of Robin Williams. In the days following his death, there was speculation about his sobriety and talk about his struggle with depression. It was revealed that he was in the early stages of Parkinson's disease. People struggled to make sense of something that will probably never truly make sense. But how often does suicide make sense? As this article was being written, a 12-year-old girl took her own life at school in Xenia, Ohio. Another tragedy with far more questions than answers.
According to the National Institute of Mental Health (NIMH), major depression is one of the most common mental health issues in the United States. Suicide Awareness Voices of Education (SAVE) reports suicide takes the lives of nearly 40,000 Americans every year and that many who attempt suicide never seek professional care. Although substance abuse is a risk factor for suicide, SAVE indicates the strongest risk factor for suicide is depression.
People have wondered how someone who was so brilliant an entertainer could experience the darkness that was Robin Williams' depression. It has been said that if there were two or more people in a room with Williams, it was an audience. I can't help but wonder who he was when he wasn't entertaining; did Williams have the same question about himself?
I also feel the need to pose the question about the role the stigma surrounding mental health issues played. As I listened to various descriptions regarding Williams' death, I noticed a shift in the narrative. Prior to the Parkinson's piece being revealed, there was a lot of focus on whether Williams' sobriety was intact. Once the Parkinson's piece was revealed, as well as his widow's conviction that her husband was indeed sober, the focus was on Parkinson's. I wanted to scream, "WHY AREN'T WE TALKING ABOUT DEPRESSION? WHY AREN'T WE TALKING ABOUT MENTAL HEALTH?"
Seriously, why aren't we?
Certainly, media footage exists of Williams talking and even joking about his struggles. But was his humor masking shame? I don't know. Probably only he knew. There have been numerous tragedies directly related to mental health, but although we seem to knock on the door, we never seem to walk through and talk about it—not for very long, anyway. In regards to the Ohio tragedy, the superintendent made the decision to hold classes as usual the day following the girl's death, stating, "We're going to have as normal a day as possible." Though I believe this superintendent made the best decision he could under very difficult circumstances and had the students' best interests at heart, I'm curious as to what "normal' looks like on any given day, and that curiosity is tenfold on the day after a classmate commits suicide on campus. Hopefully, dialogue is being started and encouraged and stigma around mental health is taking a backseat.
The bottom line is this: mental health issues are OK to talk about. It's OK to struggle—we all struggle. Suicide often comes as a total shock because the person who was hurting was too afraid to reach out. Too afraid of what his or her loved ones, coworkers, and acquaintances would think.
Yes, shame can be a powerful silencer. The stigma surrounding depression, anxiety, substance abuse, etc., was socially constructed, and this social construction, maintained by society, keeps us quiet.
Here's a thought: how about we deconstruct it? Why can't we talk about mental "illness" in terms of mental HEALTH—the steps we can take to be mentally healthy on good days, bad days, and really, really bad days or seasons of our lives? The first step consists of reaching out. Take that brave step. Reach out. Talk about it. And then keep talking about it.
Mental health challenges, whether expressed by addiction or mood issues or voices, need to be freed from the stigma that keeps us from talking about them. It's a matter of life or death.
Though I didn't personally know Robin Williams, he is woven into my life story. He portrayed two movie roles that influenced me to become a therapist—a compassionate and nonpathologizing therapist. I will miss his brilliance. This blog post is dedicated to Robin, his family, and to all those who have lost a loved one to suicide.
If you are struggling, please reach out; please talk about it. Call the National Suicide Prevention Lifeline at 1-800-273-TALK (8255) and you will be connected to a skilled, trained crisis center in your area. Don't let your own special brilliance be darkened forever.
© Copyright 2014 GoodTherapy.org. All rights reserved. Permission to publish granted by Deanna Daniels, LMFT, therapist in Huntington Beach, California
The preceding article was solely written by the author named above. Any views and opinions expressed are not necessarily shared by GoodTherapy.org. Questions or concerns about the preceding article can be directed to the author or posted as a comment below.