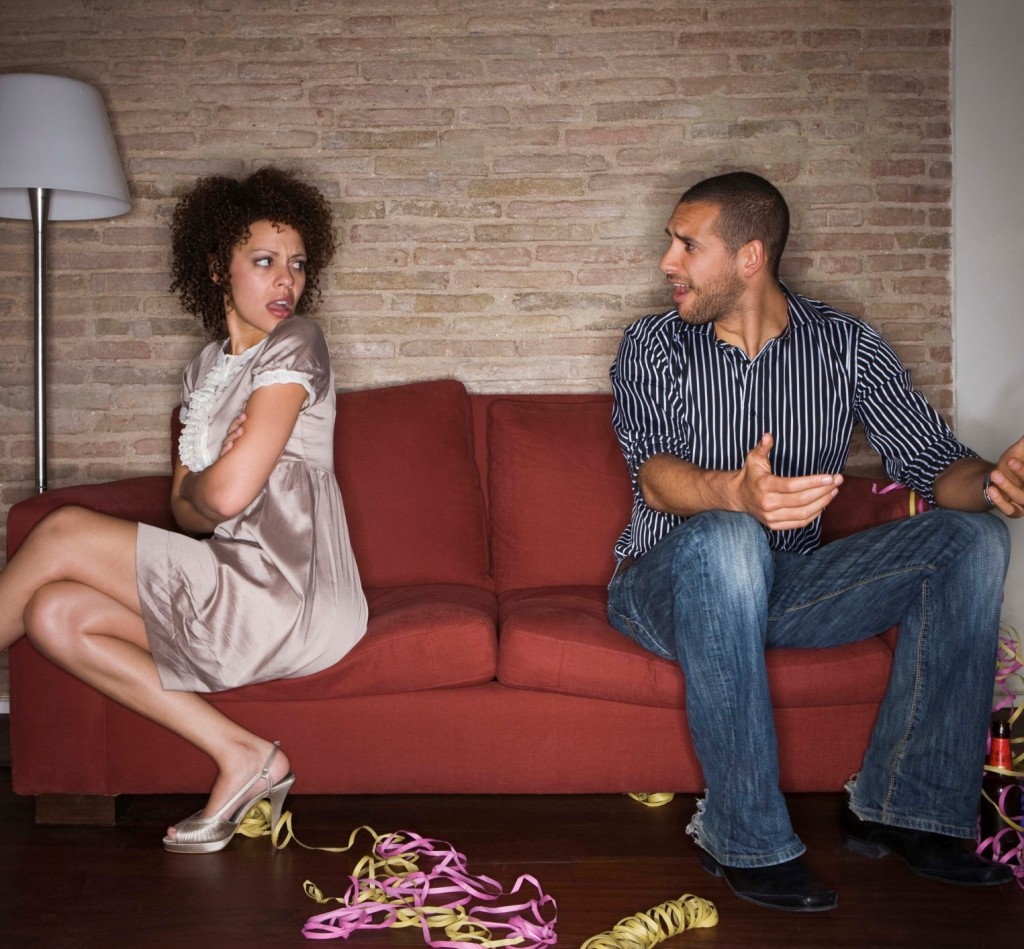 Most of us have probably either been friends with or been part of that couple. You know, the couple that pulls you into their dramatic and sometimes nasty drama, swears this time the breakup is for real, then reconciles and surfaces a few days or a week later, as if nothing had happened.
Some couples will do this for several cycles, perhaps going years or even most a lifetime before addressing what is really going on in their dynamic—if they ever address it at all. And I get it: the emotional swings of devastation in the breakup and excitement in the make-up can really fuel aliveness. But if you ultimately want a deeper sense of aliveness than the adrenalized break-up/make-up cycle, it's time to take a deeper look.
Freedom and autonomy: Usually, when this break-up/make-up stuff is happening, one partner is pulling away, at least in part, to serve his or her need for freedom. This is a big sign that some codependence is afoot, and, in order to replenish a sense of autonomy and/or freedom, one person will have to choose either to sacrifice this part of himself/herself to maintain the connection, or sacrifice the connection to nourish these needs. As you either know or can imagine, this is extremely stressful—a high-stakes "win-lose" choice to make. In couples such as this, the triumph of "breaking free" can often lead to a veiled sense of reality and a belief that "this time things might be different if I return." The intention here is important because, yes, it's totally possible that the relationship can now be different, but only if both partners are willing to address their contributions to the systemic issues. Otherwise, when the excitement of being back together wears off, they're right back where they started.
Power and integrity: Be aware of where your mind goes in hearing the word "power." What do you think of? How does your body respond? What feelings surface? Typically, power is scary as it feels scarce in partnerships like this, and I'd like to offer something different: Power, by one definition, is the ability to impart change in your environment. I very deliberately do not qualify the change you may impart, because it is really your integrity that determines the quality of that change. How does this relate? Well, it's an ugly trend in human nature that when power feels scarce or threatened, integrity of words, thoughts, and actions usually plummets. In a sustainable relationship, shared power with integrity is a vital ingredient for those who hope to thrive. In our development, most of us aren't guided toward an awareness of our power (at least not with the definition I've proposed), yet power is something always being exchanged between people because our environments are in constant change. In deciding when it's time to commit to or leave a relationship, addressing your dynamic on the issues of power and integrity can be a game changer.
So how do you know when to stay or when to go when involved in a break-up/make-up cycle? As I've attempted to illustrate in this article, it's critical to answer that question on a systemic level—that is, what is going on between you both, as well as within each of you.
Examine your patterns with each other on an honest level. If you need help, pull in an objective and wise friend or find a relationship counselor. No matter how many times you break up and make up, the dynamic won't change until you change it, so put your personal power to good use and get real about what's going on so you can have the relationship you're striving for.

The preceding article was solely written by the author named above. Any views and opinions expressed are not necessarily shared by GoodTherapy.org. Questions or concerns about the preceding article can be directed to the author or posted as a comment below.