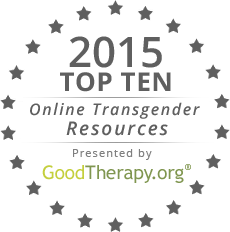 Greater visibility of transgender and gender non-conforming individuals, coupled with an increasing awareness of the need for widespread recognition and acceptance of those who are transgender (trans), marked 2015 as a significant year for trans rights and equality.
A transgender person is simply a person whose gender identity does not match the gender they were assigned at birth. A number of misconceptions and stereotypes regarding the experience of trans individuals exist, but ever-increasing numbers of transgender people, celebrities, public figures, and allies work to address these issues and achieve equal rights and treatment for trans individuals, regardless of their gender identity or expression.
Laverne Cox, Janet Mock, and Jazz Jennings are just a few who have spoken about their experiences in 2015. Jazz Jennings, a model, activist, and youth ambassador for the Human Rights Campaign (HRC) Foundation, is one of the youngest women to speak publicly about being trans. She stars in a reality TV series and also works with her parents on behalf of trans youth. Caitlyn Jenner's widely publicized coming-out story is believed to have helped facilitate a deeper understanding of gender expression and identity among members of her generation, and television shows such as Transparent work to increase mainstream visibility and normalize the experience of members of the trans community.
In April of 2015, President Obama issued a statement speaking out against conversion therapy, a controversial practice purported to "treat" a person's sexual orientation or gender identity. A number of organizations (including GoodTherapy.org) have disavowed this practice, believing it to do more harm than good, and several states now have laws preventing parents from seeking this treatment on behalf of their minor children.
Simply being trans does not mean a person will experience a mental health concern, but elements of cultural transphobia and discrimination may contribute to the likelihood of trans individuals developing anxiety, depression, and low self-esteem, or having thoughts of suicide. Further, gender dysphoria—clinically significant distress experienced as a result of gender identity that does not align with gender assigned at birth—is experienced by some who are trans or gender non-conforming, and this dysphoria can have a negative impact on well-being.
If you know of a website you would like us to add to this list, please recommend it here.
© Copyright 2015 GoodTherapy.org. All rights reserved.
The preceding article was solely written by the author named above. Any views and opinions expressed are not necessarily shared by GoodTherapy.org. Questions or concerns about the preceding article can be directed to the author or posted as a comment below.