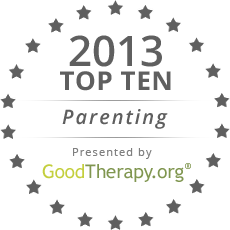 Be it with a partner or single, raising children presents unique challenges—from juggling career and quality time to planning for the future, as well as the many issues that may arise as children grow, develop, and mature. These include LGBTQ, stepfamily, education, and welfare issues.
Some parents may feel secure and steady in their parenting styles and ability to raise well-rounded children, while others may be lacking the support, guidance, and resources they need to provide their kids with a nurturing and knowledge-rich upbringing. Websites such as the ones listed below are designed with these needs in mind; everyone can use a little help, especially when it comes to parenting.
We've compiled a list of the 10 best websites for parenting in 2013—GoodTherapy.org excluded. As with our previous top 10 lists, our selections are based on quality and depth of content, presentation, and functionality.
You can submit your own recommendations for our Top 10 awards here.