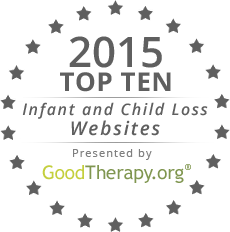 The death of a child is perhaps one of the most traumatic events a parent can experience. Losing a child may feel like an insurmountable life event for many, and the experience of grief is often complicated by feelings of regret or guilt as parents consider what they could have done differently to save their child—regardless of whether any other outcome was actually possible. The range of complex emotions associated with this loss are likely to affect parents for the rest of their lives.
Navigating the life changes and grief accompanying the loss of a child is a process often made more difficult by feelings of isolation. Many parents find people in their lives have no idea how to react to their loss, and this can contribute to thoughts of isolation. Though family and friends may find it difficult to express their support, parents may find peer support groups to be helpful. Many therapists and counselors also specialize in helping people process the loss of a child, and there are a number of online communities offering support to parents who have lost an infant or child.
Grief is experienced differently by every person, and no timeline can predict one's experience of loss. Feelings of bereavement can occur throughout a person's life, but it is important to remember there is life after loss. We have compiled a list of the 10 best online resources for infant and child loss support—excluding GoodTherapy.org—in 2015. Our selections are based on presentation, depth of content, and functionality.
Know a website you would like to see in our Top 10? Recommend it here.
© Copyright 2015 GoodTherapy.org. All rights reserved. Permission to publish granted by A GoodTherapy.org Announcement