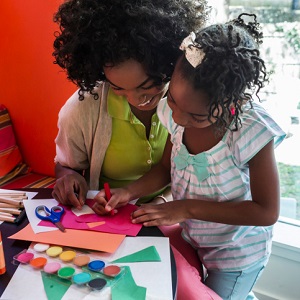 Navigating the world of parenting children who have mental health issues can have an alienating effect on parents. Some issues are backed by so little research that it can be extremely difficult for parents to find resources and a network of people who can relate to their reality. Luckily, the Internet has made it much easier to find others who are not only having similar experiences, but also talking about them and offering wisdom.
Autism is a topic many people have taken to forums and blogs to discuss. For parents, either of children who have received a diagnosis of autism or Asperger's, or who have a mental health issue themselves, blogs can be an enormous source of relief and camaraderie.
Autism spectrum issues are often identified or diagnosed when children are very young, and parents may notice problematic behavior or learning difficulties very early in a child's life. But while some indications are common, no parent's experience will be the same as another's. One blogger, Stuart Duncan, says, "Having a child with autism can mess with your head: You feel like you can move mountains for them, yet you're powerless at the same time."
Read on to learn about six of our favorite bloggers in the realm of parenting and autism:
Written by a mother of two sons in New Zealand, Autism and Oughtisms covers everything from politics and current events related to mental health issues, to the ethics of diagnoses. She discusses the complexities of communication in her 8-year-old with autism, as well as the day-to-day struggles of mainstream education. Each post is incredibly insightful, probing the ways we generally view mental health issues in children and the support available for those with autism. The author says her blog "will sometimes be depressing, sometimes uplifting, but hopefully always interesting. Much like autism."
"Kyle" is an 11-year-old boy with autism and epilepsy. Avoiding prescriptive language, Kyle's father writes about how to make hospital visits go smoothly, teaching Kyle to swim, getting an autism service dog, Kyle's experience using an iPad, and much more. Autism Daddy is a matter-of-fact look at the everyday impact of autism on a family—a mix of hard truths and trial and error, all with a dose of humor.
Author Stuart Duncan has been diagnosed with Asperger's; he writes about his own fatherhood as well as his son's autism. Duncan addresses global issues related to autism—bullying, misunderstanding in the media, and ignorance—as well as his own campaigns to raise awareness of autism. Through a community on a Minecraft server, Autcraft, and a strong social media presence, Duncan spreads messages of hope and a greater acceptance of individuals with autism. After all, he writes, "Autism is not a disability; it's a different ability."
Located in Canada, this mother avidly documents her activism efforts to raise awareness and recognition of autism. Her son, Bryce, was diagnosed with autism when he was almost 3; she started blogging when he was 8. Gems from Bubbles Make Him Smile include a great list of smartphone apps suitable for kids with autism and the author's favorite online learning tools for her child.
Karen has three boys, one of whom has been diagnosed with Asperger's, and another of whom has unspecified issues on the autism spectrum. She writes candidly about their family experiences, her sons' anger, and her own frustrations and joy in advocating for their needs and learning about Asperger's and autism.
The author of Different Kinds of Normal, Michelle Sutton, has contributed to The Huffington Post and has numerous blogs about different aspects of her family life. Different Kinds of Normal covers her children's neurodiversity—two of her eight family members have autism; another two have bipolar. Sutton's own take on mental health issues is not unlike The GoodTherapy.org mission and vision; her "About" section explains, "Michelle believes that bipolar and autism are not illnesses or disorders (even though that is what they are labeled diagnostically); rather they are just variations on the wide spectrum that is normal human neurology."
From the title alone, it's clear that the author of Diary of an Imperfect Mum serves up her anecdotes and musings with a touch of humility. Catherine Heemskerk mentions that she lives in Holland with her two children, whom she is raising to be bilingual. Her honest writing covers all kinds of topics related to autism, including current events and the learning curve of learning two languages with autism.
Love these blogs? Want to see more? Add your suggestions in the comments! If you'd like to see your blog featured, please email inquiries@goodtherapy.org. If you don't have a blog, but would like to share your experience of mental health issues or parenting, check out our Share Your Story feature!
© Copyright 2014 GoodTherapy.org. All rights reserved.