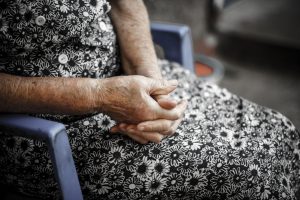 Changes in mood or behavior could be early warning signs of Alzheimer's, a form of dementia that affects cognition, memory, and daily functioning. At the Alzheimer's Association International Conference in Toronto, a team of researchers proposed a 34-point checklist assessing for behavioral changes that often signal Alzheimer's.
The Link Between Personality Changes and Alzheimer's
For decades, doctors have focused on mild cognitive impairments—such as forgetting birthdays or losing keys—as early signals of Alzheimer's. Researchers now say behavioral changes could also warn of Alzheimer's. People with moderate and advanced Alzheimer's often display behavioral changes, but until recently, doctors thought these changes appeared after cognitive disruptions.
The new proposal encourages doctors to focus on mood and personality as early signals of Alzheimer's. If doctors use this criteria, mild behavioral impairment could join mild cognitive impairment as a diagnostic tool for dementia.
The checklist questions allow doctors not only to answer yes or no, but also to rank the severity of behavioral changes. Questions include:
Is the person less affectionate, and/or lacking in emotions?
Has the person lost interest in friends, family, or home activities?
Has the person become more impulsive?
Has the person lost motivation to act on their obligations or interests?
Does the person no longer find food tasteful or enjoyable? Are they eating less?
The Mental Health Impact of Alzheimer's
More than 5 million Americans live with Alzheimer's, and 1 in 3 seniors dies with some form of dementia. The mental health effects of this condition can also extend beyond those with a diagnosis. According to the Alzheimer's Association, more than 15 million Americans provide unpaid care to a loved one with Alzheimer's, spending an average of $5,000 each year.
Caregiving itself is a risk factor for mental health issues, with caregivers often displaying higher levels of anxiety and depression than non-caregivers.
References:
Belluck, P. (2016, July 25). Personality changes may be early signs of dementia, experts say. Retrieved from http://www.nytimes.com/2016/07/26/health/alzheimers-checklist-mild-behavioral-impairment.html?rref=collection%2Fsectioncollection%2Fhealth&_r=1
Caregiver health. (n.d.). Retrieved from https://www.caregiver.org/caregiver-health
Latest Alzheimer's facts and figures. (2013, September 17). Retrieved from http://www.alz.org/facts/
© Copyright 2016 GoodTherapy.org. All rights reserved.
The preceding article was solely written by the author named above. Any views and opinions expressed are not necessarily shared by GoodTherapy.org. Questions or concerns about the preceding article can be directed to the author or posted as a comment below.