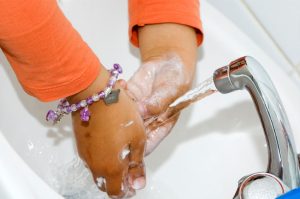 Feeling safe in school bathrooms is vital to the well-being of transgender students, according to a study published in the Journal of Youth and Adolescence. Researchers found addressing safety issues can reduce disparities in educational quality and well-being between transgender and cisgender students.
How Bathroom Issues Affect Transgender Students' Mental Health
The study used a cross-sectional survey of 1,046 students at five Michigan high schools. Among cisgender participants, 41.2% were boys and 49.6% were girls; 9.2% of participants were transgender. A fifth (21.6%) were LGBQ+. Most respondents (65.8%) were white, 12.4% were black, and 14.1% were multiracial.
Researchers assessed factors such as students' gender, whether they felt safe using the restroom at their school, and their level of self-esteem. The study also looked at how accepting the school was of LGBTQ+ students. Researchers found significant differences in the climate of acceptance at each school.
The Politics of Transgender Students' Bathroom Safety
North Carolina recently sparked national outrage by enacting legislation requiring transgender people to use bathrooms consistent with the sex listed on their birth certificate. The state recently reversed the ban, due in part to business and travel boycotts.
Schools across the country have grappled with bathroom access for transgender students. Some have opted to force students to use the bathroom consistent with the sex they were assigned at birth. In February, the Trump administration rescinded educational protections for transgender students. The rule change will force students to use bathrooms that may not align with their gender, opening those students up to potential discrimination and harm.
Education Secretary Betsy DeVos has called protecting all students a "moral obligation." Attorney General Jeff Sessions has indicated he supports rolling back protections for transgender students that were enacted under the Obama administration.
References:
Berman, M., & Phillips, A. (2017, March 30). North Carolina governor signs bill repealing and replacing transgender bathroom law amid criticism. Retrieved from https://www.washingtonpost.com/news/post-nation/wp/2017/03/30/north-carolina-lawmakers-say-theyve-agreed-on-a-deal-to-repeal-the-bathroom-bill/?utm_term=.3df1ff6c291d
Gender-affirming restrooms recommended for schools. (2017, March 30). Retrieved from https://www.sciencedaily.com/releases/2017/03/170330092744.htm
Peters, J. W., Becker, J., & Davis, J. H. (2017, February 22). Trump rescinds rules on bathrooms for transgender students. Retrieved from https://www.nytimes.com/2017/02/22/us/politics/devos-sessions-transgender-students-rights.html
Wernick, L. J., Kulick, A., & Chin, M. (2017). Gender identity disparities in bathroom safety and wellbeing among high school students. Journal of Youth and Adolescence. doi:10.1007/s10964-017-0652-1
© Copyright 2017 GoodTherapy.org. All rights reserved.
The preceding article was solely written by the author named above. Any views and opinions expressed are not necessarily shared by GoodTherapy.org. Questions or concerns about the preceding article can be directed to the author or posted as a comment below.