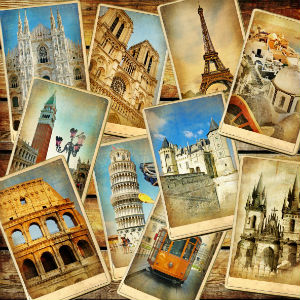 A mom from a support group I lead recently posed a concern to the group. (While permission was granted to use her story, all names and situations have been changed to maintain confidentiality.) She said, "I hate it when jealousy takes me over. How do I not feel jealous of my sister and her family as they travel to Paris and snorkel in Key West this summer, while we are sitting in what feels like a dark cave. I was dealing with it OK until I talked to her on the phone the other night. She wasn't doing anything wrong; she was just telling me about how much her family enjoyed their trips. Ugh!"
This is a valid concern for many parents raising children with special needs, particularly autism. Many of us cannot travel easily, or at all, with our children, so summers can be emotionally difficult. Many who can travel need to do so with backup plans and quick-exit strategies. I don't think our family has had an actual "vacation" together since we evacuated to the Georgia Mountains for Hurricane Frances in 2004. That evacuation was mandatory.
Anyway, here are four suggestions for sparring with the big green monster of jealousy.
Above all else, remember that these feelings you're having are valid and real. They need to be recognized as such. It's not easy to raise children with special needs, and every so often we need to allow ourselves the time and space to grieve the life we thought we would have. These feelings don't make you a "bad person." If you can give yourself permission to feel these feelings and let them run their course, they will dissipate much faster than if you fight them.

The preceding article was solely written by the author named above. Any views and opinions expressed are not necessarily shared by GoodTherapy.org. Questions or concerns about the preceding article can be directed to the author or posted as a comment below.