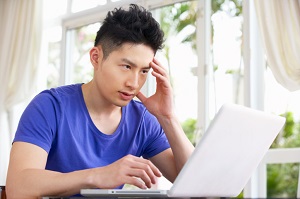 Today's young people are immersed in electronic media, like Facebook, Twitter, Instagram, and other popular networking sites. However, this social networking can produce both positive and negative effects on one's mental health, especially in the context of bullying. Technological advances have, unfortunately, extended the boundaries of bullying. It is no longer limited to the schoolyard. It can occur 24 hours a day, seven days a week, via social media, texts, email, etc. In addition, the emotional and psychological effects can be just as damaging as traditional bullying.
Bullying is all too common on these social networking sites. Cyber bullying offers the perpetrator a sense of anonymity. Oftentimes, the culprit takes on a different identity while bullying. This so-called "keyboard courage" is where one types derogatory opinions or comments that they would otherwise probably be too afraid to voice aloud.
This can include hate speech, sexual harassment, and intimidation, through various methods such as words, pictures, and videos. The material sent or posted also has the potential to be seen by an exponential audience by instantly downloading, saving, or forwarding it to others. Because this form of bullying does not take place face-to-face, many perpetrators feel no emotional attachment to the individual or group that is being targeted.
Boys often fit the "bully" stereotype, but the internet has abolished that stereotype. In fact, girls are more likely than boys to engage in cyber bullying. While boys tend to make more physical threats, girls opt to bully in psychological forms. For example, girls are more likely to spread rumors or gossip, rather than threaten physical harm.
Both perpetrators and those who are bullied have reported higher incidences of mental and physical issues later in life. Often, individuals who get bullied are silent about their experiences. They may also have symptoms of anxiety, depression, self-harm, and other mental health issues. In extreme cases, those who experience cyber bullying may even contemplate or attempt suicide.
While both parties report heightened levels of social anxiety, people who are targeted report higher levels. Nearly half of these individuals do not know who their cyber bully is, and consequently, this unknown status contributes to their increased anxiety, as well as the depression they are likely to experience. Common signs of depression include isolation, changes in sleep patterns, and long-lasting sadness or irritability.
The negative emotions experienced by those who are bullied can also manifest in self-harm. While the relationship between bullying and self-harm may involve other factors, children bullied during their earlier years are three times more likely to self-harm than their peers. Unfortunately, there have been several high-profile cases involving teenagers taking their own lives after experiencing cyber bullying. While suicide is an extreme response, it does highlight the seriousness of cyber bullying.
The problem does not just stop at the elementary or high school level. It's naïve to think that using technology to terrify simply stops when kids turn 18. Researchers have found that cyber bullying is considered "more prevalent at the secondary school level." College-aged students not only utilize social media as a medium for cyber bullying, but they may also harass peers and even instructors through university technology infrastructures and other online learning platforms. Moreover, popular college gossip websites cater to those wishing to talk about other people (whether the talk is factual or fictional).
It is imperative that schools and universities implement a code of conduct in relation to cyber bullying in their student handbook. Prevention efforts should also be constructed with the aid of the college's counseling center and psychology department. Education and awareness are the key components to helping decrease this 21st century phenomenon. As technology continues to adapt to the times, so must the school administrations in how they curb the phenomenon of cyber bullying, especially in the young adult community.
References:
Choices, N. H. S. (2012, April 30). Victims of bullying "more likely to self-harm" – Health News – NHS Choices. Retrieved from http://www.nhs.uk/news/2012/04april/Pages/self-harm-risk-teen-bullying.aspx
Cyberbullying Linked to Mental Health. (n.d.). Retrieved August 16, 2013, from http://www.emaxhealth.com/1357/cyberbullying-linked-mental-health
Lewis, Bridget. (2013). Cyberbullying on college campuses bringing new ethical and legal issues, UT Arlington researcher says. News Center. University of Arlington. http://www.uta.edu/news/releases/2013/07/yoon-cyberbullying.php
MacDonald, G. (2010). Cyber-bullying defies traditional school bully stereotype. The Washington Post. Retrieved from http://www.washingtonpost.com/wp-dyn/content/article/2010/09/01/AR2010090102648.html

The preceding article was solely written by the author named above. Any views and opinions expressed are not necessarily shared by GoodTherapy.org. Questions or concerns about the preceding article can be directed to the author or posted as a comment below.