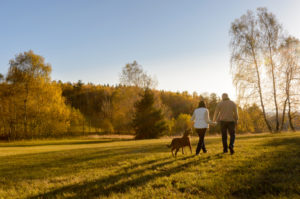 The antidepressant nortriptyline, which doctors have used for more than five decades, may slow the progression of Parkinson's, research published in Neurobiology of Disease reports.
Previous research has suggested a link between depression and Parkinson's. This may be due to the way Parkinson's damages dopamine-producing cells in the brain. Dopamine, a neurotransmitter associated with feelings of motivation and reward, also plays a role in movement. Treatment for Parkinson's typically includes levodopa, a drug that acts like dopamine in the brain.
Researchers initially found people with Parkinson's who took tricyclic antidepressants were able to delay going on levodopa. The drug appeared to halt the development of abnormal proteins in the brain. To test the idea, researchers treated rats with nortriptyline, a type of tricyclic antidepressant. They found the drug did slow the accumulation of abnormal brain proteins.
If further research supports this finding, then doctors might soon be able to prescribe an already-approved antidepressant to people with Parkinson's.
Social media may play a role in a person's belief that fame or notoriety will make them happy. But a meaningful life is rarely highly visible. Few people fully realize their dreams, and even fewer get famous doing so. Research increasingly suggests quiet, steady work doing something that matters, however small, helps people lead lives of meaning.
People eager to help disaster survivors may not know how to help. Research has shown psychological resilience can mean the difference between recovering from a trauma and floundering. Part of resilience is a product of individual psychological factors. So-called protective factors, which include access to resources and a supportive environment, also play a role. These modifiable factors in resilience suggest the best way to help disaster survivors is by reaching out with compassion and offering emotional and financial support.
Upbeat music can free people from psychological ruts, empowering creative thinking, according to a study of 155 young people. Researchers found people who listened to classical scores judged to be "happy" had better luck solving puzzles than those who listened to no music or to scores of sad or calm music.
Committing to a lifelong relationship may have lasting effects on people's personalities. Research on the topic is scant, so researchers are uncertain of precisely how marriage changes partners' personalities, but one German study found small decreases in people's extroversion and openness to new experiences. A study of middle-aged married couples found marriage boosted conscientiousness and lowered neuroticism—a personality treat linked with anxiety and psychological distress—among married men. A small study of newlyweds found that marriage might boost forgiveness and self-control.
A study of 141 participants in a three-month contemplative training course suggests greater self-awareness could also improve empathy. Researchers found people who completed the course were better at identifying emotions in others. Participants who experienced greater improvements at identifying and understanding their own emotions were also more adept at identifying and understanding others' emotions.
Though most people believe in "learning styles"–the idea that some people are visual learners, while others learn best by taking notes or playing—there is little laboratory evidence to support this concept.
© Copyright 2017 GoodTherapy.org. All rights reserved.
The preceding article was solely written by the author named above. Any views and opinions expressed are not necessarily shared by GoodTherapy.org. Questions or concerns about the preceding article can be directed to the author or posted as a comment below.