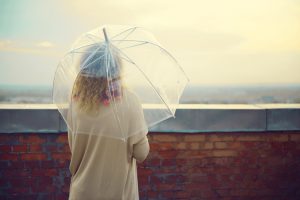 Doxycycline, a common antibiotic, appears to disrupt the formation of negative memories in the brain. According to a study in the journal Molecular Psychiatry, this could help prevent posttraumatic stress (PTSD). The study suggests blocking matrix enzymes—proteins located outside nerve cells—may interfere with the ability to form memories. Doxycycline blocks these enzymes.
Symptoms of posttraumatic stress may include disruptive memories, nightmares, emotional changes, and fear and avoidance symptoms. It can affect relationships, make it difficult to work, and spark feelings of depression.
A wide range of traumatic events, including military combat, rape and sexual assault, and natural disasters, can trigger PTSD. According to the U.S. Department of Veterans Affairs (VA) National Center for PTSD, about 7-8% of the population will develop PTSD at some point. Most people experience at least one traumatic event during their lives, putting many more at risk for developing PTSD.
Doxycycline as a PTSD Preventative
triggers
—smells, sights, sounds, or locations, for example—with a traumatic memory. While the shock itself was not meant to be traumatic, the association with the shock mimicked a symptom of PTSD.
Half of the participants took doxycycline prior to the shock. The other half took a placebo. The study used a double-blind model, so neither participants nor the experimenters knew whether a participant received the placebo or the real antibiotic.
A week after the shock conditioning, participants returned to the lab. This time, neither group received any medication. Researchers again showed them the color, followed by a loud sound but no electric shock. As measured by eye blinks—which are often indicative of a threat response—people who took the antibiotic had a 60% reduction in their fear response. The antibiotic group also displayed a greater startle response to the loud noise. This suggests, unlike the placebo group, the participants who took the antibiotic did not retain the strong association between the color and the shock.
Limitations in a PTSD Preventative
Measures of cognition such as attention and sensory memory were unaffected by the antibiotic. Though the study is preliminary in nature, these findings suggest doxycycline could one day function as a PTSD preventative that does not undermine overall functioning.
The study's authors caution, however, that it is typically impossible to know when a trauma might occur. This makes it difficult for any PTSD preventative to have practical use in the real world. They plan to design future studies to assess the ability of doxycycline to disrupt traumatic memory formation after a trauma.
References:
Bach, D. R., Tzovara, A., & Vunder, J. (2017). Blocking human fear memory with the matrix metalloproteinase inhibitor doxycycline. Molecular Psychiatry. doi:10.1038/mp.2017.65
Common antibiotic may help to prevent or treat PTSD. (2017, April 4). Retrieved from https://www.sciencedaily.com/releases/2017/04/170404084426.htm
How common is PTSD? (2007, July 5). Retrieved from https://www.ptsd.va.gov/public/ptsd-overview/basics/how-common-is-ptsd.asp
© Copyright 2017 GoodTherapy.org. All rights reserved.
The preceding article was solely written by the author named above. Any views and opinions expressed are not necessarily shared by GoodTherapy.org. Questions or concerns about the preceding article can be directed to the author or posted as a comment below.