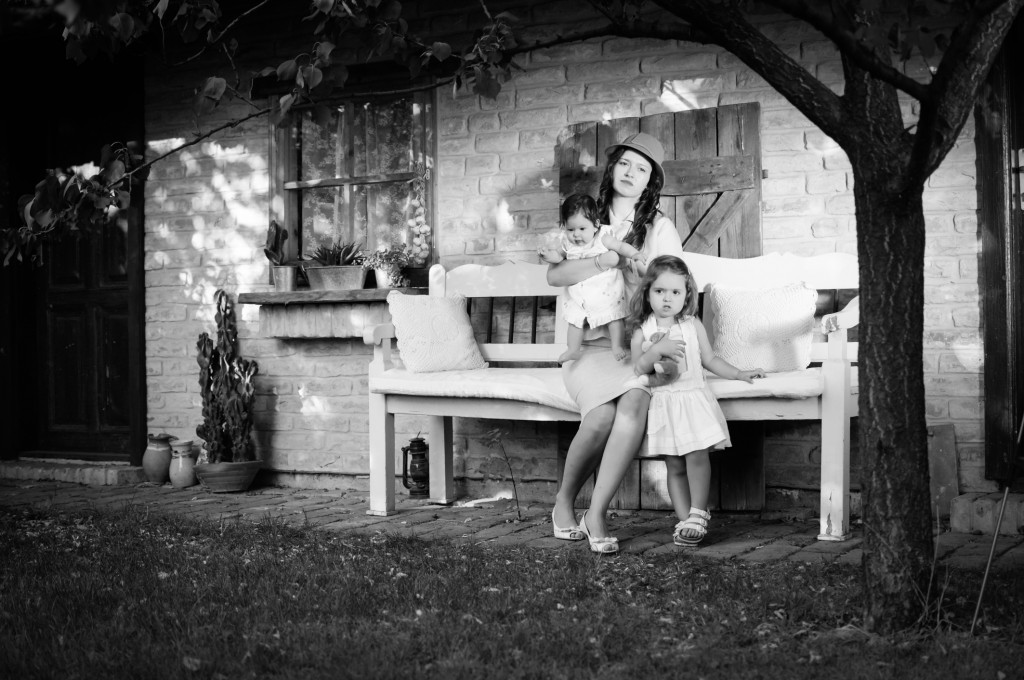 The U.S. Department of Agriculture places the cost of raising a child born in 2013 at $245,000—a figure that leaves many parents looking for discounts anywhere they're available. Amazon Mom endeavors to make the cost of raising a child a little less daunting by offering free shipping and 20% discounts on diaper subscriptions. The program's name, though, has sparked a backlash by the many child caregivers who answer to names other than Mom. Some of them have taken to Twitter using #AmazonFamilyUS and #AmazonFamily to draw attention to their cause, and a change.org petition recently gained momentum, climbing from 1 thousand signatures to more than 12 thousand in just a few months.
Amazon Family
Parent-activists want Amazon to change the name of their program because of the power of language to influence thoughts. They point out that, in the rest of the world, Amazon Mom is called Amazon Family, offering a more inclusive option to families in other countries. In the United States, families aren't limited to a single structure, and mothers are rarely the only caregivers to children, so the program name is not reflective of how families actually operate. Although Amazon states that "Amazon Mom is open to anyone, whether you're a mom, dad, grandparent or caretaker," dads, grandparents, and other caregivers may feel that the title of Amazon Mom diminishes their role, leading to the false impression that mothers are the only people equipped to care for children.
The Changing Face of American Families
In a world where commercials for home and baby products are too often geared toward women, and "mom" is often synonymous with "parent," it's easy to forget that the nuclear family with a female primary caregiver is rapidly becoming a thing of the past. According to a 2014 Pew Research Center Analysis, only 46% of children live with married heterosexual parents, and the U.S. Census Bureau reported in 2011 that a third of fathers are their children's primary caregivers. In 2011, a record 8% of households were headed by single fathers, and grandparents, aunts, uncles, friends, and other non-parent caregivers raise 5% of children.
Dads as Caregivers
The U.S. Census Bureau reported in 2011 that a third of fathers are their children's primary caregivers. A few generations ago, mothers were the primary caregivers in most households, so it was more reasonable for companies to target their products to mothers. Today, dads have increased the amount of time they spend with their children by 700%. In the 1970s, the average father spent a mere five minutes a day interacting with his children, compared to 15 minutes for most mothers. Now, fathers get an average of 35 minutes of quality time a day, compared to about an hour for mothers.
Though mothers still, on average, spend more time with their children than fathers, fathers are quickly catching up. Companies that treat mothers as the inevitable primary caregivers, then, miss an important slice of the market. Perhaps more importantly, by treating mothers as children's inevitable caregivers, Amazon and other companies like it promote inaccurate and damaging stereotypes.
Media messages affect public perceptions of gender roles, and children who see gendered messages may even adjust their expectations or goals accordingly. Studies have shown, for example, that women are portrayed as workers less frequently than they actually work, and as caregivers more often than their proportion among caregivers. Likewise, media portrayals of fathers consistently show them behaving as caregivers much less frequently than they actually do. 
How Amazon Mom Affects All Caregivers
Though the campaign to make Amazon Mom into Amazon Family highlights the program's neglect of fathers, false depictions of families harm all caregivers, as well as their children. Children who don't see families that look like their own depicted in the popular media may feel marginalized or view their families as abnormal. Though Amazon Mom doesn't cater to children, Amazon is still a powerful company, and the messages it conveys may reverberate far and wide—including to children's media.
Companies that treat mothers as the default primary caregiver add to the already massive pressure many women feel to be "perfect" in all areas of their lives. More than half of mothers now work outside the home, but the mistaken belief that women are inevitably the best or only caregivers to children exacts a toll. Sociology professor Arlie Hochschild coined the term "the second shift" to refer to the additional day of work many women do after a busy day in paid employment. By normalizing the idea that all caregivers are mothers, Amazon leaves women feeling obligated to do even more work.
For dads, the insistence that most caregivers are moms neglects their important role, perhaps leaving some fathers to feel much more isolated than they actually are. Fathers who serve as primary caregivers may mistakenly believe they're far outside the norm, even though millions of other fathers also spend a significant portion of each day caring for children.
References:
Average cost of raising a child hits $245,000. (2014, August 18). Retrieved from http://money.cnn.com/2014/08/18/pf/child-cost/
Covert, B. R. (2015, March 15). When Men want kids–and women aren't so sure. Retrieved from http://nymag.com/thecut/2015/03/when-men-want-kids-and-women-arent-so-sure.html
Gender and the media. (n.d.). Retrieved from http://www.pta.org/members/content.cfm?ItemNumber=2258#4
Gender issues in the media. (n.d.). Retrieved from http://www.etfo.ca/Resources/ForTeachers/Documents/Gender%20Issues%20in%20The%20Media.aspx
Hochschild, A. R., & Machung, A. (2012). The second shift: Working families and the revolution at home. New York, NY: Penguin Books.
Livingston, G. (2014, December 22). Less than half of U.S. kids today live in a 'traditional' family. Retrieved from http://www.pewresearch.org/fact-tank/2014/12/22/less-than-half-of-u-s-kids-today-live-in-a-traditional-family/
Livingston, G. (2013, July 02). The rise of single fathers. Retrieved from http://www.pewsocialtrends.org/2013/07/02/the-rise-of-single-fathers/
Today's fathers spend seven times as much time with their children than they did 40 years ago – when it was roughly five minutes a day. (2014, June 15). Retrieved from http://www.dailymail.co.uk/news/article-2658309/Todays-fathers-spend-seven-times-time-children-did-40-years-ago-roughly-five-minutes-day.html
© Copyright 2015 GoodTherapy.org. All rights reserved.
The preceding article was solely written by the author named above. Any views and opinions expressed are not necessarily shared by GoodTherapy.org. Questions or concerns about the preceding article can be directed to the author or posted as a comment below.