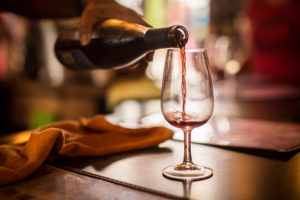 Are you ready to do something about your drinking? The following Stages of Change model can be very helpful in determining your readiness to address your concerns about alcohol. You need to know where you are before you can move forward. But once you figure this out, you will have a better idea of how to reach your goal.
James Prochaska and Carlo DiClemente developed the Stages of Change, also known as the Transtheoretical Model, in the late 1970s. They noted that change occurs through an individualized process of stages. Though they were actually studying how smokers were able to quit their habit, their work applies just as well to the evaluation of alcohol use.
Precontemplation: Not Ready
If you are in the precontemplation stage, you may not consider your alcohol use a problem. Perhaps you are not ready to acknowledge the severity of consequences that have already occurred. You are not prepared to admit there is a problem that needs to change.
The goal in the precontemplation stage is to explore the impact of drinking, not necessarily to make changes. The emphasis is on understanding what the people in your life say about your use and the way your choices might affect your major role functions like your employment, parenting, or relationships.
At this stage, forcing people to do something against their will often backfires because they may not see there is a problem. They will often fight back and become more entrenched in denial. In my work, I try to make the exploration nonjudgmental yet personal. I often include examples of people with whom they can identify and share how these people dealt with their issues.
Sometimes more negative consequences occur, and the expanded thought process can push a person into the next stage.
Contemplation: Getting Ready
In the contemplation stage, you are probably beginning to acknowledge a problem with your drinking, and you could be thinking about taking steps to make a change. Although you may have tried to cut down or modify your drinking patterns, you may not yet be ready to make substantial changes.
You could be ambivalent about making changes. A good friend or therapist can help you weigh the pros and cons of any changes and come up with a plan on how to deal with each. Consider these questions: "If I were to make a change to my drinking, what would it look like?" and "What am I most concerned about if I change how I drink?"
A person moves out of the contemplation stage when making a conscious decision to change their alcohol behaviors.
Preparation: I'm Ready
If you are in the preparation stage, you are ready to alter your drinking patterns. You have likely begun planning how to make the changes and are prepared to take action. You should think about the kind of changes you plan to make. Will you cut down or stop drinking completely? When will you start? How long will you keep it up?
I have found that we can cycle through the stages over a lifetime. We may resolve an issue, but then a crisis happens and we need to readjust to the stages.
In this stage, you have also sought the necessary resources. Some of them may include scheduling an appointment with a therapist, learning about alcohol moderation, going to a mutual support meeting, talking with your doctor about medications, going to treatment, or finding a support person.
The goal here would be to identify obstacles to the change process and problem-solve each one. Identify your supports, as well. When you make positive steps towards persistent change, like attending meetings (Alcoholics Anonymous is one type of support program some people find helpful) or going several days without drinking, explore how you were able to do it in order to repeat it.
In the preparation stage, you are ready to make changes to your drinking patterns and may have researched steps to implement them.
Action: I'm Doing It
When you are in the action stage, you are making the necessary lifestyle changes and achieving success with your goal. Great job!
Over a lifetime, you may cycle through many of these stages. The coping skills that worked in the past may cease to help as new life challenges arise. Sometimes you may have the best intentions yet still struggle with maintaining the changes to your drinking patterns. The maintenance phase focuses on how to keep the changes going.
Maintenance: I'm Persevering
After you have made the appropriate lifestyle changes for your goal with drinking, your job is to figure out how to keep going and prevent a relapse. This is the maintenance stage.
The maintenance stage occurs after you have consistently changed your drinking patterns. The goal now is to keep the healthy behavior going to prevent a relapse to the old behavior. Identify triggers and a plan to deal with them. Keep doing what works and stop doing what does not.
Many of the people I work with who are most successful schedule regular check-in appointments with me. These people have worked long and hard to get to where they are in their recovery process, and they do not want to go back to where they were. Some of them have chosen complete abstinence, and some are working on drinking in moderation.
The stages described above can be looked at as a cycle that people often move through sequentially. However, Prochaska and DiClimente realized that although people often go through these stages in the described order, they also could skip a stage or move forward and backwards through them. I have found that we can cycle through the stages over a lifetime. We may resolve an issue, but then a crisis happens and we need to readjust to the stages.
So which stage do you think you are in right now? What would it take to get you to the next stage? Who and what can help you?
References:
Prochaska, J.O., DiClemente, C.C., & Norcross, J.C. (1992). In search of how people change: Applications to the addictive behaviors. American Psychologist, 47, 1102-1114. PMID: 1329589.
Prochaska, J.O., Norcross, J.C. & DiClemente, C.C. (1994). Changing for good. New York: Morrow.
Turner, C. (2017). Can I keep drinking? How you can decide when enough is enough. New York: Morgan James Publishing.

The preceding article was solely written by the author named above. Any views and opinions expressed are not necessarily shared by GoodTherapy.org. Questions or concerns about the preceding article can be directed to the author or posted as a comment below.