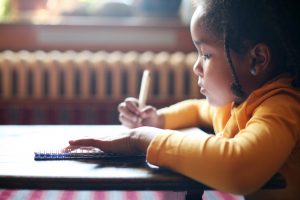 Attention-deficit hyperactivity (ADHD)—which impairs attention, contributes to hyperactivity, and may cause academic and behavioral difficulties—is now specifically classified by the U.S. Department of Education (DOE) as a disability. The move comes in response to complaints from parents who say schools did not honor their children's disability claims. Many schools also requested that the DOE clarify their obligations to children with ADHD.
Under laws such as the Individuals with Disabilities in Education Act (IDEA) and Americans with Disabilities Act (ADA), anyone who can demonstrate that a medical condition significantly impairs one or more major areas of functioning is considered to have a disability. In this regard, ADHD has always been classified as a disability. But because the law did not specifically list ADHD as a recognized disability, children and their parents have sometimes struggled to get educational institutions to acknowledge the need for special services.
As of 2011, 11% of children ages 4-17 had been diagnosed with ADHD.
According to a new analysis of Peter Pan, the story represents a deep understanding of various stages of child development. Peter's difficulty understanding emotional love and his trouble playing hide and seek are both common challenges among young children. According to the study, author J.M. Barrie shows that children must learn various thinking skills, and they often think about things much differently than adults.
young adults
trying to live up to an often unrealistic beauty standard commonly set by advertising and media. The study delivered two major findings: 10.5% of young women ages 23-25 reported using laxatives at least once to lose weight, and 12% of young adult men reported using a muscle-building supplement in the past year.
The National Football League's (NFL) Heads Up Football program initially promised to offer a safer way to play the sport by offering coaches safety training. A study often cited by the NFL found that the program could lower injuries by 76% and concussions by 30%. A closer investigation of the data by The New York Times revealed no meaningful change in the concussion rate. The NFL and USA Football say premature release of early data made the program appear more effective than final results showed.
The distraction of background noise can interfere with toddlers' verbal development, according to a new study. Researchers compared toddlers who heard loud or soft background speech while trying to learn new words. They found that children exposed to loud background speech had more trouble mastering new vocabulary. Children may become better equipped at overcoming distractions in loud environments through specific environmental cues, such as focusing on the sound of a new word.
This year, France passed a law banning mandatory weekend email checks for employees, but many employers in the United States continue to expect constant availability. According to a study of 365 working adults, after-hours email expectations can lead to burnout and emotional overwhelm, in addition to undermining work-family balance.
Doctors are increasingly aware of the impact of depression on children and adolescents, and many now use questionnaires to identify symptoms of depression. According to a new study, these surveys have not been validated by evidence in children. They may even cause children without depression to be diagnosed and treated for a condition they do not have.
© Copyright 2016 GoodTherapy.org. All rights reserved.
The preceding article was solely written by the author named above. Any views and opinions expressed are not necessarily shared by GoodTherapy.org. Questions or concerns about the preceding article can be directed to the author or posted as a comment below.