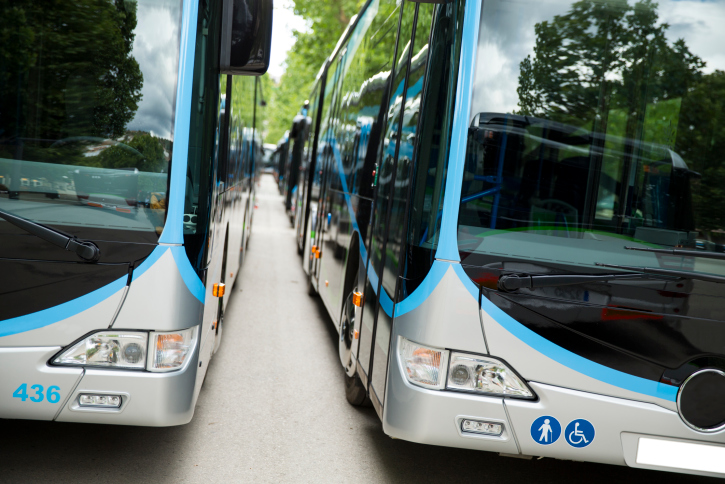 For people with autism, adequate transportation can offer freedom and independence by increasing mobility. A study at Rutgers University's Center for Advanced Infrastructure and Transportation highlights the importance of transportation needs and explores options for meeting those needs. According to the latest study results, many people with autism are not aware of their public transportation options. Their families may also worry about the safety of using these options.
Why Transportation Matters
The study specifically explored transportation options in New Jersey, which is home to 70,000 adults and 40,000 children with autism. The study began with a survey of people with autism and their families. While most people knew about public transportation options, the results suggested few used these options. Instead, 68% got rides from parents or friends, while 28% walked. Both options can limit independence because walking is not always practical or safe and relying on loved ones can increase dependency.
Sarah Swenson, MA, LMHC
, a Seattle, Washington, psychotherapist who works with people on the autism spectrum and their families.
Improving Transportation Options
After conducting surveys on current public transit use, researchers placed participants into small focus groups to discuss transportation needs. They found many people with autism do not learn transportation and mobility skills.
Study participants said they would like a transportation service provider to offer consistent, reliable service that crosses county borders, picks people up close to their homes, and provides travel instructions to those with autism and other conditions that might make travel more difficult. Service during both peak and off-peak hours was also critical. Many participants expressed frustration that transportation skills were not a part of their Individualized Education Plans (IEPs).
Drawing upon this feedback, researchers developed a number of recommendations. Though these recommendations are New Jersey-specific, they would likely work in most regions. They include:
Establishing a research center to explore and implement strategies that benefit people with autism and developmental issues.
Incorporating transportation skills into educational settings.
Providing training to drivers and others who interact with people on the autism spectrum.
Researching the relationship between employment and transportation accessibility.
Encouraging efficient location strategies for organizations that serve people on the spectrum.
Swenson says these recommendations could move transportation for people with autism in the right direction.
"Fixed-route transportation assistance, as discussed in this study, would allow adults to get to school and to their places of employment," she said. "Helping them learn to navigate in this way expands their world and grants them an opportunity to experience independence and competence in an arena that may feel overwhelming, even for those who are not on the spectrum. Those in suburban or rural areas often have no alternatives to private transportation, and support here would create the opportunity for growth and independence in places that otherwise might force individuals to remain at home."
References:
Devlin, D. (2015, September 14). Finding out how autistic adults get where they need to go. Retrieved from http://news.rutgers.edu/feature/finding-out-how-autistic-adults-get-where-they-need-go/20150913#.VkyZvnXInK4
Meeting transportation needs will improve lives of those with ASD, their families. (2015, November 13). Retrieved from http://www.eurekalert.org/pub_releases/2015-11/ru-mtn111315.php
© Copyright 2015 GoodTherapy.org. All rights reserved.
The preceding article was solely written by the author named above. Any views and opinions expressed are not necessarily shared by GoodTherapy.org. Questions or concerns about the preceding article can be directed to the author or posted as a comment below.