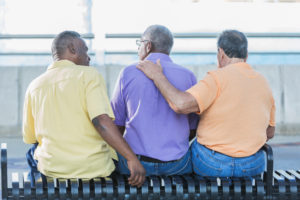 Depression is not a single diagnosis, according to an article published in Brain, Behavior, and Immunity. Instead, depression falls into 12 distinct subtypes, each of which may require different treatment approaches.
The article draws upon principles of evolutionary psychology. Evolutionary psychology draws on human evolution to better understand mental health. For instance, an evolutionary psychologist may use assumptions about humans' evolutionary environment to understand how a person's current lifestyle conflicts with their evolved needs. This field of psychology also tries to understand why some mental health conditions might have evolved. Evolutionary psychology often treats mental health conditions by trying to bridge the gap between a person's evolved needs and their environment.
The paper's authors claim some forms of depression might be adaptive in the right environment. For instance, depression due to loneliness may cause people to seek out human contact. But when evolutionary responses don't match a person's current needs, clinical depression may result.
Is Depression Actually a Group of Diagnoses?
The paper's authors argue depression presents differently depending on its cause. They identify 12 subtypes of depression caused by:
1. Depression due to infection, when the body's efforts to fight an illness cause symptoms such as sleep problems, difficulty concentrating, and appetite loss.
2. Depression due to long-term stress, which can activate the immune system and trigger inflammation.
3. Depression due to loneliness or isolation.
4. Depression due to a traumatic experience such as a sexual assault.
5. Depression due to "hierarchy conflict." Unemployment, bullying, and other experiences that make a person question their social value can cause this type of depression.
6. Depression due to grief or loss.
7. Depression due to romantic rejection such as a divorce.
8. Depression due to "postpartum events," including both hormonal shifts and lifestyle changes.
9. Seasonal depression, known also as seasonal affective disorder (SAD). People with this type of depression experience symptoms at the same time each year, usually during the winter months.
10. Depression due to drugs such as alcohol or cocaine.
11. Depression due to brain conditions such as migraines, epilepsy, Alzheimer's, or Parkinson's.
12. Depression due to starvation, which can alter mood and cause people to socially withdraw.
Treating Different Types of Depression
The paper argues different types of depression demand distinct treatments. This might explain why treatment that works very well for one person doesn't affect someone else. It could also explain why some depression treatments stop working, since the type of depression a person has may change. By addressing the underlying cause of depression, mental health practitioners may offer more effective treatment.
The authors did not test any specific treatment protocol or use a controlled experiment to test for different types of depression. Future research could offer more insight by analyzing type-based depression treatment or comparing one subtype of depression to another.
References:
Rantala, M. J., Luoto, S., Krams, I., & Karlsson, H. (2017). Depression subtyping based on evolutionary psychiatry: Proximate mechanisms and ultimate functions. Brain, Behavior, and Immunity. doi:10.1016/j.bbi.2017.10.012
Wiggins, A. (2017, November 2). Academics see better treatment options after finding 12 subtypes of depression. New Zealand Herald. Retrieved from http://www.nzherald.co.nz/nz/news/article.cfm?c_id=1&objectid=11939789
© Copyright 2018 GoodTherapy.org. All rights reserved.
The preceding article was solely written by the author named above. Any views and opinions expressed are not necessarily shared by GoodTherapy.org. Questions or concerns about the preceding article can be directed to the author or posted as a comment below.