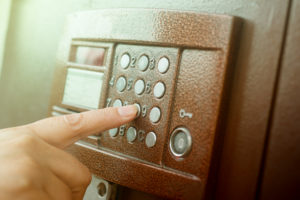 The most important and helpful moments of therapy are when we can drop into a feeling that comes up between the therapist and us and then explore how that small feeling plays a role in our personal relationships.
Hopefully, you feel supported by your therapist. Hopefully, you've established trust and you feel accepted and not judged—even when you're being challenged. Those are all important things. Essential, even, to the process.
But while you're feeling those things, maybe some other stuff comes up?
Things like disappointment, maybe. If you work long enough with your counselor they are bound to disappoint you. We hope it's just in a small way, but it'll probably happen. Also, they are probably going to make you angry. Maybe you'll be hurt by something they said. And I'm going to describe how this is good!
None of this is intentional (I hope), but the thing is, it is inevitable. Why? Because it's impossible to have an intimate relationship with another person without feeling disappointed, angry, or hurt—along with a whole panoply of feelings, both positive and negative.
We often block these feelings. One way we do this is through rationalizing or intellectualization. You see, our intellect is strong. It knows we are in a professional relationship, that there are logical reasons that your therapist wasn't ready right at the time of your appointment, or why they glanced at the clock at that particular moment, or had to cancel your session at the last minute.
Our intellect usually lets those moments go by. But—and I can't emphasize this enough—those are the moments most ripe for exploration.
The Buzzer Experiment
Here's a moment that I think would be a great experiment, especially if abandonment or attachment is one of the reasons you sought out treatment—well, if relationships of any kind were the reason, I think this would be helpful.
What you ultimately want to look at and change is your spontaneous reaction. But you've got to become aware of it first.
You know that moment where you get to your therapist's office and you've pushed the buzzer indicating your arrival? What do you feel in the few seconds immediately after that? It could be milliseconds from pressing the buzzer to when you are buzzed in. Has it ever happened that your therapist didn't answer right away? Maybe they've actually missed a session. If they take longer than usual, does your mind start racing?
Are they here?
Do I matter to them?
Am I too early?
Am I late?
Am I interrupting?
Do you feel:
Annoyance?
Anything at all?
Any or all of these questions and the corresponding emotion are amazingly great places to jumpstart your session, because whatever you're feeling while waiting for your therapist gives you some good insight into how you view other people and what you feel about how they view you. It's possibly an indication of how you expect others to show up (or not) for you. In that moment, you have a visceral way in to your attachment style.
And this is what puts the dynamic in psychodynamic. What you ultimately want to look at and change is your spontaneous reaction. But you've got to become aware of it first. Only then are you able to trust yourself and your therapist enough to look at something that you might easily brush off as mundane.
And perhaps it is mundane, but even so, it tells a bigger story.
In Conclusion
You may be going to therapy for your depression, your anxiety, your relationship, a past trauma—but if you're able to dive down into the initial response, bypassing any intellectualization of, "Oh, they're probably in the bathroom" and get into your feelings—whatever you may be transferring onto your therapist—you're going to learn and grow so much more than you will by simply relating how the past week has been.

The preceding article was solely written by the author named above. Any views and opinions expressed are not necessarily shared by GoodTherapy.org. Questions or concerns about the preceding article can be directed to the author or posted as a comment below.