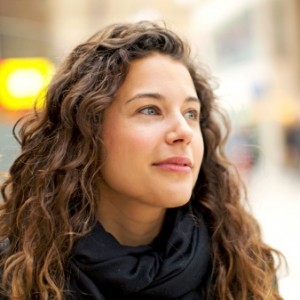 If you were a child or teen with attention-deficit hyperactivity, chances are your parents and teachers helped you to a large degree to manage ADHD symptoms by helping you to get up on time, making sure you completed your homework, and taking care of basic daily tasks. The transition into adulthood, and being responsible for tasks at home and at work, can be difficult for many individuals. For those with ADHD, the transition is often even more difficult. However, with the right tools and support, including therapy when needed, adults with ADHD are fully capable of thriving.
Here are some suggestions for handling various issues:
Paying bills: Make a list of all of your regular bills (i.e., credit card, student loans, rent/mortgage) and note the due date of each. When possible, use online banking systems to have bills auto-paid from your account. Set a reminder on your phone calendar or through another method to check your balance at least two days before each bill is due to ensure that sufficient funds are available. Also, note the due date of each bill on your calendar. If automatic billing is not an option, set one reminder five days before each due date, two days before, and then on the due date itself to ensure that you pay your bills on time. Additionally, it may be helpful to block out an hour at a set time each week where you sit and pay all bills due in the next week.
Keeping track of appointments and activities: Use a calendar and record all appointments and set activities. Block out time in your calendar to complete specific tasks, and stick to following through (such as doing laundry on Wednesday evenings). If you need assistance following through, try setting up incentives for yourself (i.e., you get to watch a movie only after you do your laundry).
Keeping track of tasks: A to-do list works well for many people. Apps such as Reminders, To-Do, and Wunderlist are great. However, the trick with benefiting from a to-do list is to actually check it and follow through. In addition to keeping a to-do list, especially for bigger tasks, block out time in your calendar to complete them, and set reminders through the calendar and task-list apps. Setting a reminder 15 minutes before and five minutes before may be helpful in preparing you to transition to the task you need to complete.
Getting places on time: Allow an extra 30 minutes beyond the time it should take to get to each place you have to go to. In addition, set a reminder or alarm on your phone and have it go off one hour before you need to leave, 30 minutes beforehand, 15 minutes beforehand, and five minutes beforehand. Begin wrapping up whatever you are doing 15 minutes beforehand and try to leave before the specific time you planned to leave (while allowing 30 minutes beyond the estimated time to get there). There are also countdown apps you can use that incorporate this idea, which can help mentally prepare you to leave when needed.
Grocery shopping: Make a list before you go to the store so you know exactly what you need to buy. When you arrive at the store, go through it section by section, trying to find everything from your list in a given section before moving on to the next section. Alternatively, if possible, order groceries online and have them delivered. This allows you to select the items you want and prevents you from buying items you don't actually need.
You know yourself best, so try out different strategies, including the ones above, and see which combination works best for you. I also encourage you to share your own suggestions in the comments section below. Learning what others have found helpful and trying those tools can be a great way to improve your ability to handle day-to-day challenges.
If you feel that you need more specific suggestions or help implementing them, I encourage you to seek out a therapist or ADHD coach who can assist you in making these types of interventions a part of your everyday life. Knowing what to do is great, but being able to figure out how to follow through is the key to success in managing tasks effectively in adulthood.

The preceding article was solely written by the author named above. Any views and opinions expressed are not necessarily shared by GoodTherapy.org. Questions or concerns about the preceding article can be directed to the author or posted as a comment below.